ANDREW GROVES (1869-1935)
ISABELLA JOLLY (1865-1942)
(Last Updated: October 28, 2015)
Andrew GROVES was born March 5, 1869 at Weymouth/Portland, Dorset, England, son of Lucy Rebecca ALDRIDGE and John GROVES who was born in 1850 in Edinburgh, Scotland.
In 1886 Andrew enlisted for military service at the age of 17. ** This was the year of the War between the United States and Britain.
Marriage to Isabella JOLLY
1889
On Jun 14, 1889 Andrew married Isabella JOLLY in Edinburgh (Scotland), daughter of Isabella ROBERTSON and James JOLLY (born 1840 in Old Machar, Aberdeenshire, Scotland.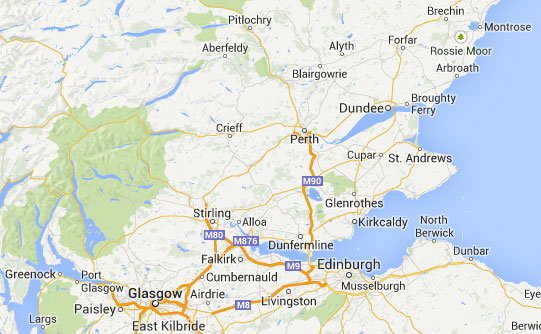 Scotland Census of 1891 in the Parish of Glasgow Barony (Address #4 – Fleming Place):Andrew GROVES, age 22 (born 1869 in England); wife Isabella, age 24 (born 1867 in Aberdeen, Aberdeenshire. Child: Elizabeth GROVES, age 1.
Scotland Census of 1901 at 67b Cumberland Street in St Stephen Parish, Edinburgh:Andrew GROVES, age 32; wife Isabella, age 35. Children: Elizabeth (age 11), John (9), Isabella (7), Agnes Jane (5) and Lucy A (age 1).
Immigration to Toronto, Canada
1910
In 1910, according to census information, the family came from Scotland to Canada and settled in Toronto, Ontario, Canada.
In 1912 eldest daughter Elizabeth married Reginald Henry NORTHCOTT in York, Ontario (Toronto).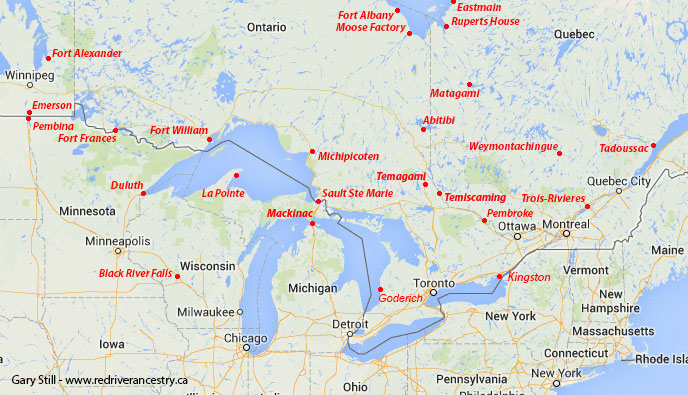 World War I
1914-1918
On Aug 4, 1914 Great Britain (Canada on Aug 5) declared war on Germany and Austria-Hungary to uphold treaties with France and Belgium which were under German attack. This marked the beginning of World War I.
On Jan 23, 1916 Andrew's future son-in-law, Donald MILLER, enlisted at Toronto. He later married Andrew's daughter Agnes.
On Jan 25, 1916 Andrew himself enlisted at Toronto. In his attestation record he stated his birth date as Mar 5, 1873, his address as #9 Millicent St. in Toronto and his next of kin as his wife Isabella. His occupation: Blacksmith. On his Medical Examination he was described as age 42; 5' 9", fair complexion, grey eyes and light brown hair. He had an anchor tattooed on his left arm.
Two days later, Jan 27, his only son John (same address) also enlisted.
November 11,1918, Armistice Day (Remembrance Day) marked the end of the First World War.
Ship Sicilian's Arrival at Quebec on Aug 31, 1920: Isabella GROVES, age 54 (born 1866 in Aberdeen, Scotlsnd). Citizenship: Toronto, Canada; going home, address: 60 Goodwood Ave. Port of previous entry: Montreal Jul 11, 1911. Destined husband at 60 Goodwood Ave in Toronto.

Census of 1921 at #60-Goodwood Avenue in Toronto: Andrew GROVES, age 43; wife Isabella, age 45. Children (All born in Scotland): Jack (age 28), Agnes (24) and Lucy (age 21). ** Their neighbors at 58 Goodwood Ave: George GRAY, age 36 (born 1885 in ON); wife Charlotte, age 25 (born 1896 in England). Children: George Allen GRAY (age 2) and Stanley V GRAY, age 2 months.
By about 1922 daughter Isabella was married to James Keith GRAY (b-1891). ** These are the maternal grandparents of Lorna HEARN who married Gary BORATTO.

In 1926 daughter Agnes married Donald MILLER in Edinburgh, son of Amy WHITLEY and Albert Edward MILLER.
Daughter Lucy married Harry POTTER.
On Sep 19, 1935 Andrew GROVES died in Toronto.
On Dec 4, 1942 Isabella (nee JOLLY) GROVES died in Toronto; buried there in the Prospect Cemetery.
Comments and queries at this link: FORUM DISCUSSING THE ANDREW GROVES FAMILY
========================== Family Details ==========================
Children:
1. Dec 19, 1889 ELIZABETH GROVES (m. Reginald Henry NORTHCOTT)
2. Sep 9, 1891 JOHN (JACK) GROVES
3. Nov 4, 1893 ISABELLA GROVES (m. James Keith GREY)
4. Jan 20, 1896 AGNES JANE GROVES (m. Donald MILLER)
5. 1900 LUCY A GROVES (m. Harry POTTER)