WILLIAM TAYLOR HEARN (1860-1928)
JANE SLEAMAN TAYLOR (1860-1929)
(Last Updated: November 03, 2015)
William Taylor HEARN was born Nov 26, 1860 in Kingston, Ontario, son of a lady name Jane (born 1828 in the West Indies) and William HEARN SR, a Druggist who was born about 1830 in England. In the 1861 census William Jr. (age 1) was recorded with his parents in Kingston.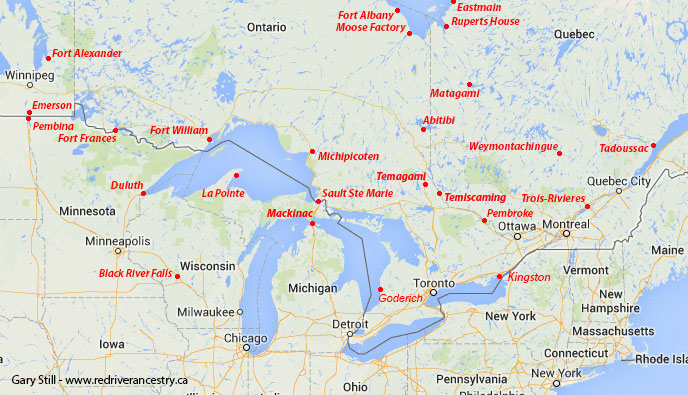 Jane Sleaman TAYLOR was born on Sep 12, 1860, also in Kingston (ON), the daughter of Isabella SLEAMAN aka SLIMMONS and William Stewart TAYLOR (1830-1903) from Bristol, England. ** Interestingly, Jane's father (William TAYLOR) and William HEARN's mother (Jane) both lived (grew up) in the West Indies (Barbados).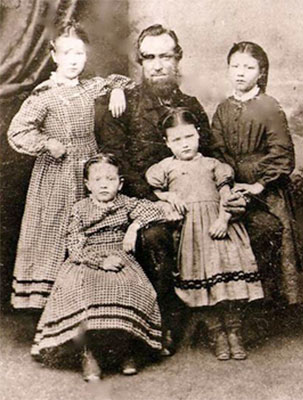 Back L-R: Annie, William Stewart Taylor and Caroline
Front L-R: Jane and Susan (Elizabeth missing)
(Miriam Westering Collection)
Jane TAYLOR and her Sisters are taken in by their Uncle John TAYLOR
1865
On June 12, 1865 Isabella (nee SLEAMAN) TAYLOR died in Kingston, leaving five young daughters who eventually went to live with their Uncle John TAYLOR (1812-1884).
Roy Christopherson: John TAYLOR and his wife Elizabeth (nee HAINES) had no children of their own but adopted a girl (Rosa BANKS). They also took the children of William Taylor into their home for a time after they lost their mother. The five girls describe their Aunt Elizabeth as a very kind person and a fine housekeeper, and were very happy in their well-ordered home - a large comfortable log house.
In 1865 the daughters were Elizabeth (age 14), Anna (10), Caroline (9), Jane (5) and Susanna (age 4).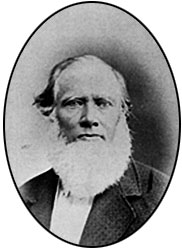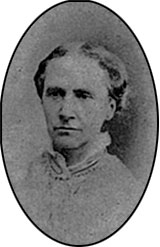 John Taylor and his wife Elizabeth (Archives of Manitoba)
Canadian Confederation
A Red River Rebellion
Manitoba becomes a Province
1867-1870
On July 1, 1867 the British colonies in North America were united under the British North American Act to become the Dominion of Canada.  Sir John A MACDONALD (1815-1891) was appointed as Canada's first Prime Minister. William McDOUGALL (1822-1905) became the Minister of Public Works, and he began negotiations to acquire Rupert's Land from the HBC; surveyors were sent to Red River to prepare the way for an expected influx of settlers.
It must have been about 1867 that Jane's father, William Stewart TAYLOR, married a second time to Eliza McNEIL. On Apr 13, 1868 their first child, William Henry, was bon in Michigan. ** At that time daughter Jane would have been about 17 years old, and this suggests that she most likely grew to adulthood in the care of her Aunt Elizabeth and Uncle John TAYLOR.
On Oct 11, 1869, Louis RIEL (1844-1885) placed his foot on the surveyors' chain to tell them their work was finished! This marked the beginning of the historic Red River Métis Rebellion.
On July 15, 1870 the Rebellion ended when RIEL's Provisional Government accepted the terms of the Manitoba Act and Manitoba became the fifth province of Canada.
In the 1871 census William Taylor HEARN (age 10) was recorded with his parents in the City of Ottawa. Their religion is listed as Plymouth Brethren.
John TAYLOR and the Icelanders move to Manitoba
1875
Text from a plaque at Kinmount, Ontario: In the 1870's economic distress prompted mass emigration from Iceland. On September 25th, 1874, 352 Icelanders, exhausted and weakened by illness arrived at the emigration sheds in Toronto. When the Victoria Railway Company offered work constructing its line from near Kinmount, the provincial government housed the Icelanders in log shanties down river from here. Poor ventilation, sanitation and diet allowed sickness to rage through their cold, over-crowded quarters. Within six weeks, twelve children and a teenager had died. By the spring of 1875, the death toll had doubled and many of the settlers scattered in search of a better life.
In June of 1875 John TAYLOR went to Ottawa to negotiate with the government to supply fares for three men from the group of Icelanders in Kinmount (Ontario; NE of Toronto) to travel west to the Red River valley. They all arrived in Winnipeg on July 16, 1875. They chose Nyja (Hecla) Island (Gimli, Arnes area) and quickly went back to report to the government and the Icelanders in Kinmount.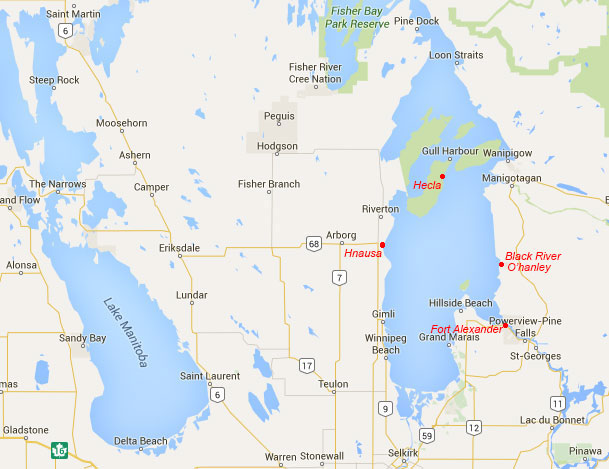 On Sep21, 1875, John TAYLOR and Sigtryggur JONASSON left Kinmount with about 250 Icelandic settlers, bound for Gimli and Lake Winnipeg. Along the way many other Icelanders joined them from other parts of Ontario and the USA, and by the time they reached Winnipeg the group increased to about 300 people. The Government appointed John TAYLOR as Ombudsman for the group, with Fridjon FREDERICKSON as his right hand man (interpreter etc.).
The group arrived at Gimli in October of 1875. There they spent the winter.

In 1876 John TAYLOR was elected a member of the first village council of Gimli. He remained as Icelandic agent there until 1880, when he moved to another colony at Argyle (MB). His last years were spent in Carberry (MB). In 1884 he died in Milwaukee, Wisconsin, USA.
William HEARN Marries Jane TAYLOR
1880
On December 30, 1879, in a ceremony performed by Rev. Jon BJARNASON (1845-1914) at the Gimli home of John and Elizabeth TAYLOR, William Taylor HEARN married Jane Sleaman TAYLOR (allegedly his cousin).
** MORE ABOUT JON BJARNASON in DCBO
On Jun 12, 1881 daughter Georgina was born in Manitoba, and in the census that year Jane and her baby Georgina were recorded in St Andrews Parish (Mapleton) with Elizabeth and John TAYLOR. Her husband, William HEARN (age 22) was recorded as a 'Teamster' staying in a Winnipeg hotel.
The HEARN Family returns to Ontario
1891
Census 1891 in York West (Toronto): William T HEARN, Furniture Dealer, age 30; wife Jane, age 31. Children: Georgina (age 10), Alfred (6) and Richard (age 3).
Census of 1901 in York West (Toronto): William T HEARN, Furniture Merchant, age 40; wife Jane, age 41. Children: Georgina (age 20), Alfred J (16), Richard T (13) and Percival (age 8).
In 1909 son Alfred married Josephine WILLIAMS in Toronto, daughter of Susan MUNSHAW and William WILLIAMS.
Census of 1911 at 1369 Queen St. in Toronto South: William HEARN, Furniture Merchant, age 50; wife Jane, age 51. Children: Georgina (age 30), Richard (24) and Percival (age 19).
World War I
1914-1918
On Aug 4, 1914 Great Britain (Canada on Aug 5) declared war on Germany and Austria-Hungary to uphold treaties with France and Belgium which were under German attack. This marked the beginning of World War I.
On Aug 1, 1918 youngest son Percival enlisted at Camp Niagara. May thanks to Gary Boratto for interpreting the following lines copied from his attestation document: He currently belonged to the C.A.M.C. (Canadian Army Medical Corps - Gary indicates that he was a Physician). Former Military Service: One year and four months with the R.N. (Royal Navy) Transport Service on the H.M.T. (His Majesty's Troop) ship, the Empress of Britain.


On Sep 25, 1918 Percival married Bernice Cumming ROUSE, daughter of Sophie Eliz. Robinson ROUSE and Isaac Bird ROUSE. ** These are the Grandparents of Lorna HEARN, wife of Gary BORATTO.
November 11,1918, Armistice Day (Remembrance Day) marked the end of the First World War.
On June 9, 1928 William Taylor HEARN died in York
On May 3, 1929 Jane TAYLOR died in York.
Comments and queries at this link: FORUM DISCUSSING THE WILLIAM TAYLOR HEARN FAMILY
========================== Family Details ==========================
Children:
1. Jun 12, 1881 GEORGINA HEARN
2. Jul 14, 1884 ALFRED JOHN HEARN (m. Josephine WILLIAMS)
3. May 2, 1887 RICHARD T HEARN
4. Jun 2, 1892 PERCIVAL HEARN (m. Bernice Cumming ROUSE)