CHARLES WILLIAM "BILL" STILL (1929-2006)
("Popeye", "Wild Bill", "Bad Bill")
SESSILJA MARGARET "SESSLY" DOLL (1935-2012)
DORIS JEAN (nee MILLER) ERICKSON (1936-2003)
(Last Updated: August 28, 2012)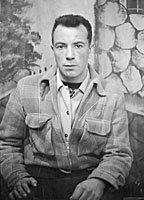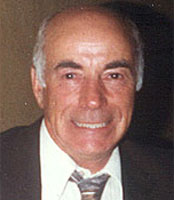 Charles William "Billy" STILL was born Dec 23, 1929 (at home) in the 'old stone house' (on Uncle Chris ELLERINGTON's farm), near Miniota, MB, son of Bessie CONROD & Thomas James STILL (1894-1980).  This was at the beginning of the Great Depression, the 'Dirty Thirties'. ** MORE ABOUT JIM STILL
In 1936, when Bill was seven years old,  the family moved in with their CONRAD grandparents in Old England (near Selkirk) until his father was able to clear enough brush to build a house near the Manitoba Rolling Mills (Sunnyside Road). He attended Mapleton School. ** MORE ABOUT MAPLETON SCHOOL
As a youngster I was frequently amazed by Billy's wild stories of his adventurous exploits. He was a fun-loving braggart. Indeed, he was often referred to as "Wild Bill." He loved to pull pranks on everyone. As a youngster I remember him onetime constructing a scary mock-up of an old man in a rocking chair (he stuffed pillows, etc, into some old clothes, hat etc), rigged a string so he could make the chair rock. Then he waited for me to go upstairs at bed-time. He then frightened the wits out of me by making setting the chair into action as I entered the dark room. Another time, one Christmas morning when I raced downstairs to see what Santa had left for me I discovered my stocking had an onion and a willow switch in it. This was said to be the way Santa punished 'bad boys'.
As a young man working on a threshing gang at harvest time, Billy got his fingers caught in a conveyor belt. It ripped off a couple of his fingers. Later, he would jokingly stick his shortened finger into his nose to look like he was picking his nose with his finger penetrating far up into his head.
Commercial fishing with his father-in-law (Gunnar DOLL). Bill also loved hunting and trapping (mostly muskrats). He taught me how to snare rabbits, and how to prepare (stretch) animal hides. Bill was also an excellent wood-carver.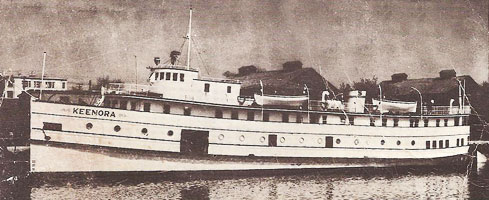 "Popeye the Sailor Man"
As a young man Billy joined the Navy and later he worked for a few years on the S.S. Keenora (Wheelsman). I remember when he took me on a trip on that boat; it was one of my greatest thrills as a youngster. He also trained (an Athletic Club in Winnipeg) as a boxer (he said he sparred with Al SPARKS, a noted Winnipeg fighter). He loved to tell lengthy greatly exaggerated tales of his "fights", particularly those he had while working on the SS Keenora. Because of these experiences he earned the nickname "Popeye" (the Sailor Man. The characterization fit him perfectly.
I can't remember when, but Bill developed a serious bronchial affliction that necessitated the removal of one of his lungs at a fairly young age. He almost died when he was treated with penicillin, a drug which he unknowingly was allergic to.
Marriage to Sessilja "Sessly" DOLL
1953
On Aug 1, 1953, Bill married a beautiful young honey-blond Icelandic lass; Sessilja "Sess, Sessly" Margaret DOLL, daughter of Gunnar DOLL (b-1910), a fisherman. She was a granddaughter of Ingibjorg BRYNJOLFSDOTTIR and MARUS J DOLL (1869-1935) who emigrated from Iceland around 1887 and settled on Hecla Island in Lake Winnipeg.
Bill used to travel about looking for scrap-metal which could be sold at the Manitoba Rolling Mills (MRM). This all probably started with his Uncle Wilson CONROD who did the same thing. The two of them would often sneak into the Scrap Yards at the Mill which was located just across a field from the old Still property. After gathering their loot they would essentially sell it back to the Mill for a pretty good return (so much a pound).
On one of his metal searching trips, Bill managed to gain possession of an old abandoned Model A Ford. He did an excellent job of restoration on it and for several years (after he was married) he would drive it in the Annual Selkirk Parade, of course also dressed to look like his name-sake, Popeye (corn-cob pipe and all).
He was an excellent carpenter. After he married, he built his own house on Greenwood Avenue in Selkirk. I remember helping them lay the foundation, etc.
He also worked for several years at Roy STEFFANSON Fisheries on the banks of the Red River in Selkirk. This must have been in the mid 1950's (He got me a job there as a Fish Scaler around that time)
Stationary Engineer at the Selkirk Mental Hospital
Bill managed to acquire a diploma as a Stationary Engineer. He worked in that capacity at the Selkirk Mental Hospital for 25 years.
Home on River Road
Bill built his own home on Red River Road at Mapleton (Old England). I helped him build it, and in the process he taught me a lot about carpentry, electrical work, plastering etc which served me well in later years. He was very proficient at all those skills.
He loved to travel and made many trips to the Yukon to search for gold with his brothers (Everett & Denis). Many a humorous tale was told of those adventures, well exaggerated you can be sure.
He loved playing pool. He bought a pool table, and we had frequent "Championship Pool Tournaments" at his house in Mapleton. We even had a trophy made for these events.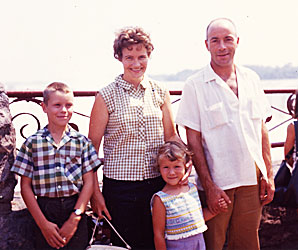 Sess, Bill, Gunnar & Gail at their home on River Road
Alcohol Addiction and a Marriage Break-up
Bill became a 'boozer' at a young age, a habit shared by most of his brothers (including me). Most of us managed to eventually grow out of it. Sadly, in Bill's case it developed into a lifelong addiction that he never really managed to recover from. It led to the break-up of his marriage and the alienation of his wife and children. He & Sess divorced on July 23, 1996. \
Bill sold his house on River Road and later retired to Arborg, Manitoba, where his alcoholism worsened.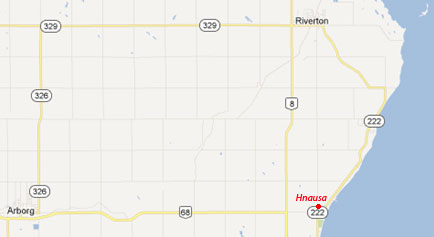 A Second Marriage to Jean (nee MILLER) ERICKSON
2000
Bill married Jan 8, 2000 to Doris Jean (nee MILLER) ERICKSON, daughter of Bertha & William MILLER. Jean was a kind, gentle lady who had left her first husband. Bill and Jean made a good match. Jean tolerated Bill's alcoholism and was a loving wife. Jean had health problems and Bill treated her with tender care for the rest of her life.
Bill developed a lawn-mowing business in his retirement. I spent a couple of summers helping him at various places in the Interlake district.
After a lengthy illness, Jean died on April 12, 2003. 
John ERICKSON died on June 18, 2005.
Bill STILL died on July 1, 2006 at the Selkirk General Hospital. From Obit: Bill was a fine carpenter and loved to curl, play pool and crib with his many friends at the Arborg Legion, where he was a member.He was a kind-hearted person who was always ready to help out his friends. He also had a great sense of humor with a mischievous side (He was known in Arborg as "Wild Bill"). I attended his funeral/ burial at Hnausa where he and Jean were buried (see map above). In spite of his shortcomings, Bill was endeared by most who knew the real man that he was inside.
Sessily lived in Selkirk and later Stonewall. She was eventually admitted to the Iren Baron Nursing Home in Selkirk where she died a few years later.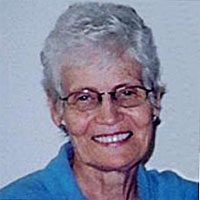 Sessily
From her Obituary: Sessilja Margaret (DOLL) It is with deep sadness we announce the passing of our mom, amma, sister and friend, Sessilja (Sess) STILL in her 77th year on June 12, 2012. Sessilja leaves to cherish her memory her son Gunnar (Cindy) and granddaughter Christina (IBRAHIM); daughter Gail and grandson Christopher. Sessilja will also be lovingly remembered by her sister and dear friend, Ingibjorg DOLL, niece Laurene and her family, and nephew Kurt. Sessilja was a kind, sweet, gentle soul who through so many challenges in her life always was ready to give a smile and a hug. We will so miss that smile and her enduring positive spirit. Sessilja grew up on Hecla Island and was so proud of her heritage. She worked as a dental assistant for over 20 years and loved to be around people and they loved her. She loved to be outside and just tinker around the yard in her retirement years. Sess made many friends and made the world a better place just by being in it. We love you so much. Sessilja was blessed to have had exceptional care during her most challenging years and we thank the caring staff of Irene Baron Eden Centre and River East Personal Care Home. In accordance with Sessilja's wishes no funeral service will be held. A private family interment will take place
Post Comments and queries at the following link: FORUM DISCUSSING BILLY STILL (1929-2006)
========================== Family Details ==========================
Children:
1. GUNNAR WILLIAM STILL (m. Cindy POIRIER)
2. AUGUSTA GAIL STILL (m. Brent BRYSON)