THOMAS KELLY (1882-1964)
ISABELLA YOUNG (1888-1976)
(Last Updated: May 24, 2022)
Thomas KELLY was born about 1882 in St Mary's, Elk County, Pennsylvania.
Around 1901-02 Thomas immigrated to Canada.
Census of 1911 in Winnipeg (323 Bannatyne Ave): Thomas KELLY, a Drayman, age 29 (born September of 1882 in USA; immigrated 1901). He's one of many lodgers in the household of Ellen and James HYNDMAN (b-1824). ** Is this our Thomas KELLY?
Marriage to Isabella YOUNG
1912
Around 1912 Thomas KELLY married Isabella YOUNG, the daughter of Margaret Ann GUNN and James YOUNG (1862-1936). ** MORE ABOUT JAMES YOUNG
These are the grandparents of Shaun (nee KELLY) HAINS, GREAT BEAR WOMAN.
** MORE FROM GREAT BEAR WOMAN on the FORUM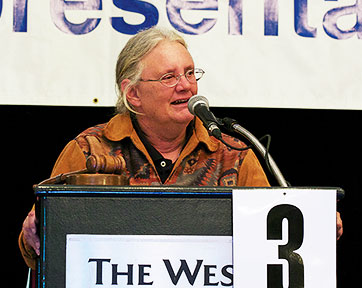 Shaun Hains, recipient of CTF's Outstanding Aboriginal Educator Award
Census of 1916 in Souris, MB: Thomas KELLY, age 32 (born in Ontario?); wife Isabel, age 27 (born MB). Children: Cora M (age 3) and baby Charles E (age 2 months).

Census of 1921 in St Andrews Parish (Lot 108):Thomas A KELLY, Forman, age 38 (born 1883 in USA; immigrated 1902); wife Isabel, age 33 (born 1888 in MB). Children: Clara M (age 7), James E (5), George J (2) and baby Herbert (age 4 months)
On Sep 6, 1964 Thomas KELLY died in Sioux Lookout, Kenora District of Ontario.
On Apr 4, 1976 Isabella (nee YOUNG) KELLY died in the PineRest Home for the Aged in Kenora, Ontario, at the age of 88. She was buried in the Northway Cemetery in Sioux Lookout.
Comments and queries at this link: FORUM DISCUSSING the THOMAS KELLY FAMILY
========================== Family Details ==========================
Children:
1. Jul 14, 1913 CLARA MASON (MAY) KELLY
2. Apr 10, 1916 JAMES (CHARLES) E KELLY
3. Aug 21, 1918 GEORGE YOUNG KELLY
4. Jan 21, 1921 HERBERT ARTHUR KELLY (m. Mabel Ellen TUCKNOTT)
5. Jun 3, 1924 ROY KELLY
6. Aug 16, 1930 MARVIN HAROLD KELLY (m. Verna Dianne NICOLL)
7. SHAUN KELLY (m. HAINS)