STANLEY VICTOR LOUTIT (1918-1977)
PHYLLIS TRUTHWAITE (1920- )

(Last Updated: March 28, 2017)
Stanley Victor LOUTIT was born Dec 26, 1919, and raised in Lockport, Manitoba (Lot 106 on the River Road), the son of Matilda COOPER and John James LOUTIT (1872-1959).
Inspiration to develop this Family Page came from granddaughter Esther PARADISKI who made a donation.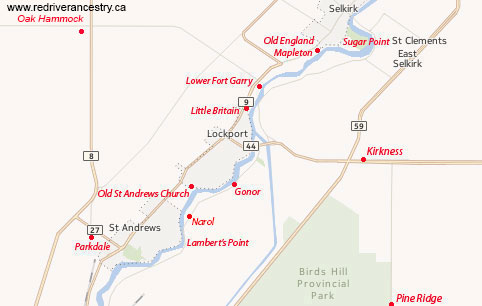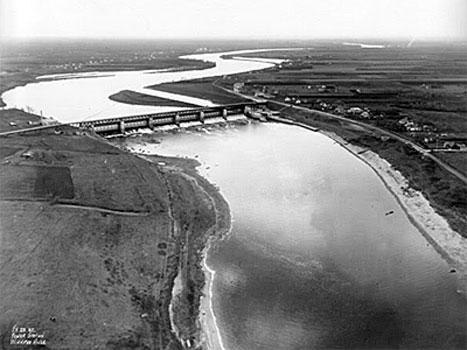 The Lockport Bridge and Dam in 1923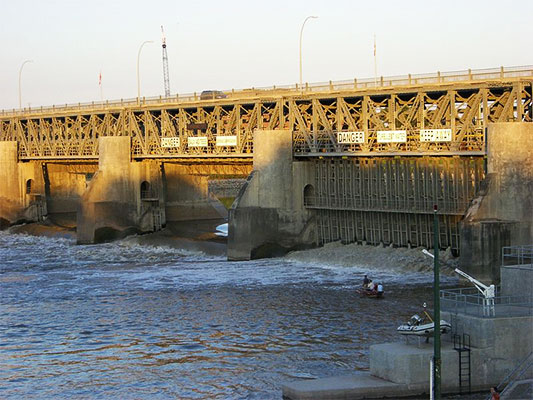 Marriage to Phyllis TRUTHWAITE
1937
In 1937 Stan married Phyllis TRUTHWAITE. Phyllis was daughter of Olive MILLER & Andrew TRUTHWAITE; (1880-1966). ** MORE ABOUT ANDREW TRUTHWAITE
Prior to the Second World War Stan worked at Fairfields Woollen Mills which was located south of Lower Ft Garry in Little Britain. When Fairfields closed down, he went to work at their plant in Winnipeg. When that closed down, he got a job working as a lockman at the St Andrews Lock and Dam.
World War II
1939-1945
On Sept 4, 1939 Canada and Britain declared war on Germany, beginning World War II. Almost immediately new recruits began pouring into Winnipeg to sign up with the Winnipeg Grenadiers and the Royal Rifles of Canada.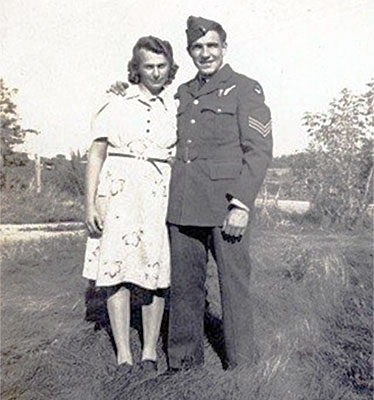 Phyllis & Stan Loutit (From Esther Paradoski)
From 1942 to 1945 Stanley LOUTIT served overseas with the Royal Canadian Air Force (RCAF) during the Second World War.
On May 7, 1945 Germany surrendered and the War in Europe ended; the next day, May 8, was declared VE Day.
Possibly in the mid 1950's, daughter Marjorie married Tony PARADOSKI (1929-2015), son of Antonia and Albert PARADOSKI. ** These of course are Esther's parents.
By the late 1950's daughter Marion was married to Dale NOONEN of uncertain origins.
In 1966 Stanley and his son Robert rescued Irene May HENDRICKS and Jack ATKINSON (Mrs. ATKINSON drowned) from a boat that capsized near the Lockport dam. In 1973 Stan was among the first 20 Canadians to be awarded the Medal of Bravery for his actions.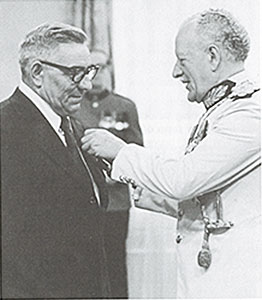 Governor General Roland Michener presenting Stanley Loutit with Medal for Bravery - 1973
On Jul 1, 1977 Stanley LOUTIT died at the Health Sciences Centre in Winnipeg.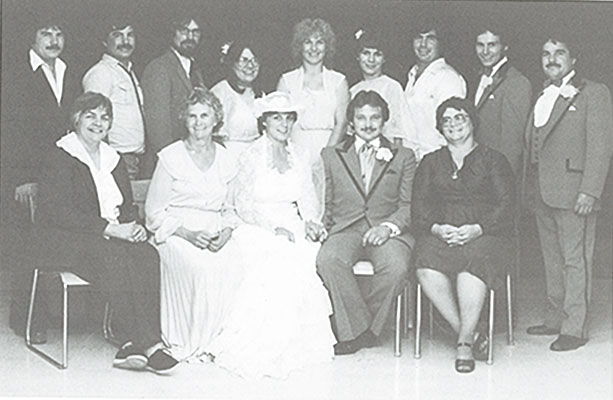 Family of Phyllis & Stan Loutit. Back Row – Ron, Willy, David, Theresa, Donna, Annette, Richard, Gordon and Robert
Front Row: Marion, Phyllis, Barbara, Randy and Marge
Comments and queries at this link: FORUM FOR DISCUSSING THE FAMILY OF STANLEY LOUTIT
========================== Family Details ==========================
Children:
1. Feb 10, 1938 MARION LOUTIT (m. Dale F.G. NOONEN)
2. ROBERT LOUTIT (m. Faye Lenore MOFFATT)
3. 1951 GORDON ALLEN (GORD) LOUTIT (m. Laurel)
4. DONNA LOUTIT (m. SMALE)
5. DIANNA (m. HOLIGROSKI)
6. DAVID LOUTIT
7. RICHARD LOUTIT
8. WILLIAM LOUTIT
9. MARJORY LOUTIT (m. Tony PARADOSKI)
10. RON LOUTIT
10. THERESA LOUTIT
11. BARBARA LOUTIT