ALBERT MEGER (1901-1972)
EDA DREGER (1902-1985)
(Last Updated: December 09, 2015)
Albert MEGER was born Nov 22, 1901 in Volhynia, Russia, son of Pauline FANDRICH and Gottfried MEGER (1870-1948) from Poland.
Russia to Saskatchewan, Canada
1910
In 1910 Albert emigrated from Russia with his parents. The family settled near Watrous in the Humboldt district of Saskatchewan.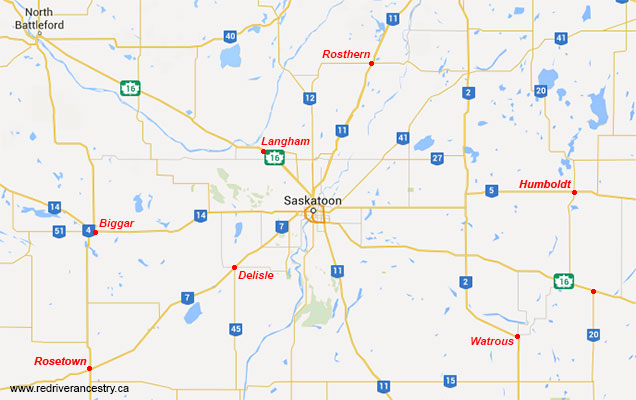 Census records for 1911 and 1916 recorded Albert (age 10, 14) with his parents in Watrous, Saskatchewan, and in 1921 (age 19) with them in Biggar (SK).
Marriage to Eda DREGER
1926
In 1926 Albert married Eda DREGER in Watrous, Saskatchewan, the daughter of Christina and Julius DREGER (b-1870). After their marriage they moved to Biggar, SK.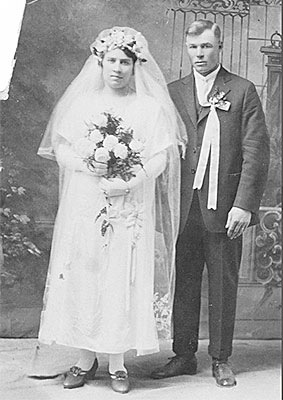 Eda Dreger and Albert Meger (From Darlene Burton)
Move to Manitoba
1937
In 1937 Albert moved his family to Manitoba where he farmed in the St Peters district north of Selkirk.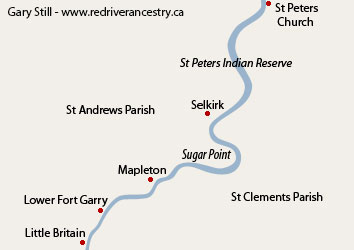 In 1949 son Elmer married Patricia DIACZUK in Selkirk, son of Patranallia and John DIACZUK. Elmer later married a second time to Lorraine SINCLAIR, daughter of Martha SINCLAIR and Alexander George SINCLAIR (b-1897).
In 1950 eldest son Bill married Ann McNALLY in Winnipeg, daughter of Emma (nee SODERMAN) McNALLY (1905-1998).
Paul MEGER - Hockey Star – Montreal Canadienes
1950-1955
On Sep 2, 1950 son Paul married Margaret Roberta CHANTLER in Barrie, Ontario, the daughter of Ena and Howard CHANTLER.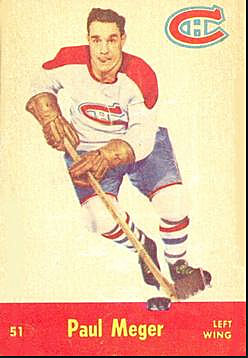 Paul MEGER played his entire National Hockey League career with the Montreal Canadiens. His career would last from 1950 to 1955. During the 1953 season, he won the Stanley Cup. His career was ended by a gruesome accident when Leo Labine's skate blade caught him in the temple. In 1955 Meger suffered a broken skull and tissue damage to his brain that required several operations to mend. ** MORE ABOUT PAUL MEGER in WIKIPEDIA
In 1952 son Werner married Lena LAZARUK in Selkirk, daughter of daughter of Mary and Mike LAZARUK.
In 1953 son Walter married Phyllis WALTERS in Selkirk, daughter of Minnie Ellen FOORD and Frank WALTERS (1898-1989). ** MORE ABOUT FRANK WALTERS
In 1954 son Ernie married Patricia BAKER in Niagara Falls (Ontario), daughter of William R BAKER.
In 1955 son Gordon married Florence Mary RYBAK in Selkirk, only daughter of Rosie and Dmytro RYBAK (1893-1974) from the Ukraine who came to Canada in 1912. Dmytro was the owner of Rybak's Grocery Store in Selkirk.
On May 21, 1972 Albert MEGER of 310 Dufferin Ave., died at the Selkirk General Hosital at the age of 70. He was buried in the Lutheran Church Cemetery in Mapleton.
On Feb 14, 1985 Eda (nee DREGER) MEGER died in Selkirk
Comments and queries at this link: FORUM DISCUSSING THE ALBERT MEGER FAMILY
======================= Family Details =======================
Children:
1. Dec 20, 1926 WILLIAM R (BILL) MEGER (m. Ann McNALLY)
2. Feb 17, 1929 PAUL MEGER (m. Margaret Roberta CHANTLER)
3. 1930 WALTER ALBERT MEGER (m. Phyllis Monette WALTERS)
4. Dec 3, 1931 ADELINE HELEN (Twin) MEGER (Died in infancy)
5. Dec 3, 1931 WERNER ALVIN (Twin) MEGER (m. Lena LAZARUK)
6. May 7, 1933 GORDON JOHN MEGER (m. Florence Mary RYBAK; m. Alice)
7. ELMER MEGER (m1. Patricia DACZUK; m2. Lorraine SINCLAIR)
8. ERNIE MEGER (m. Patrician Bernice BAKER)
9. EDWARD MEGER (m. Nancy)