FRANCIS JENKINSON "FRANK" WALTERS (1898-1995)
MINNIE ELLEN FOORD (1911-1989)
(Last Updated: December 30, 2015)
Francis Jenkinson "Frank" WALTERS was born Nov 11, 1898, in Derbyshire (England), son of Eva NEEDHAM and Dr. Eugene WALTERS (1864-1934). ** MORE ABOUT EUGENE WALTERS
In 1903, at the age of five, Frank immigrated to Canada with his parents. His father's first mission was at Stonewall, Manitoba. By 1911 the family was living in Winnipeg (791 McMillan Avenue) where Frank received most of his education and grew to manhood.
In 1912 his father bought a cottage at St Louis (now Petersfield). Frank was then 13 years old. It was probably during his summer school holidays at this cottage that Frank met his future wife, Minnie FOORD.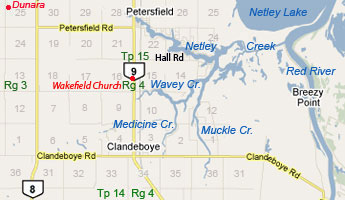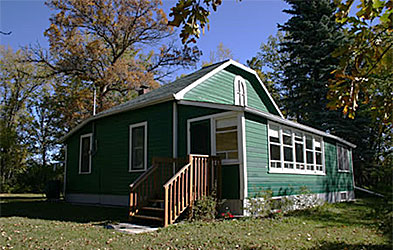 St Louis Cabin NE-22-15-4-E1- Manitoba Heritage Site No. 246 - Netley River Cottage
Built as a summer home for the family of Francois Xavier Gadiou-Saint Louis
who founded the town site (Petersfield) and resort on which it sits. Erected by carpenter Mr FOORD
Frank marries Minnie FOORD
1927
On Jan 3, 1927, Frank married Minnie Ellen FOORD in Winnipeg, daughter of Christina KIRKNESS and Frederick James FOORD (1879-1961).  ** MORE ABOUT FREDERICK JAMES FOORD
For the next 50 years they lived in the historic St Louis Cabin along Netley Creek.
In 1951 daughter Iris married Louis Joseph VITT in Petersfield, son of Frances and Joseph VITT SR (1887-1968).
In 1953 daughter Phyllis married Walter Albert MEGER in Selkirk, son of Eda DREGER and Albert MEGER (1900-1972). ** MORE ABOUT ALBERT MEGER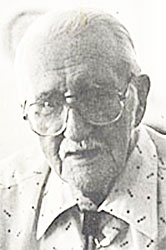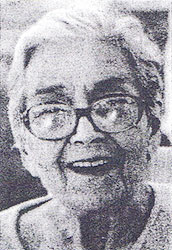 Frank and Minnie (nee Foord) Walters
In 1982 the RM of St Andrews published the book 'Beyond the Gates of Lower Fort Garry' to which Frank WALTERS submitted 'The Story of Frederick James FOORD'.
On July 30, 1989 Minnie Ellen (nee FOORD) WALTERS died in Selkirk. 
In 1993 Frank WALTERS published a book called 'Pieces of the Past'. This book is a treasure-trove filled with rare bits and pieces of information about the history and pioneers of the Petersfield and the Netley Creek area.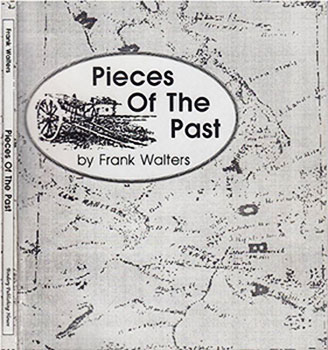 On Jan 28, 1995 Frank WALTERS died in Selkirk at the age of 96. 
Comments and queries at this link: FORUM DISCUSSING THE FRANK WALTERS FAMILY
========================== Family Details ==========================
Children:
1. IRIS WALTERS (m. Louis Joseph VITT)
2. June 30, 1933 PHYLLIS MONETTE WALTERS (m. WALTER ALBERT MEGER)