ARCHIBALD ROSS McLEOD (1943-2015)
IRENE JOANNE GUDMUNDSON (1944-2001)
(Last Updated: April 20, 2015)
Archibald Ross McLEOD was born Apr 7, 1943 in North Battleford, Saskatchewan, son of Isobel DOBIE and Archibald William McLEOD (1918-1992). ** MORE ABOUT ARCHIE McLEOD
In 1946 the McLEOD family moved to Selkirk; Ross was two years old then.
Mapleton – Selkirk, Manitoba
In the late 1940's Ross' father (Archie) purchased property in Mapleton (south of Selkirk, MB); sometimes referred to as Old England. This property is located where Craig Avenue meets the River Road. In the early 1950's he built a framed structure to replace a log house that was located there. This was part of Lot 8 which was owned by Peter FIDLER (1867-1955) who lived next-door.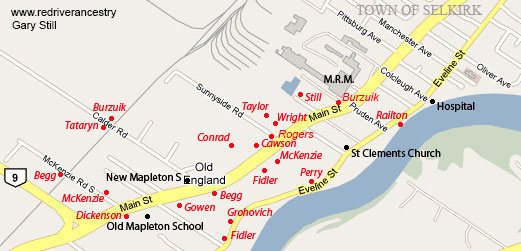 The McLeod property was east of the Old Mapleton School overlooking the Red River
Ross and his mother
In 1950 Ross would have been about seven years old.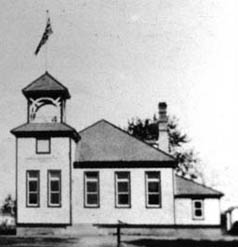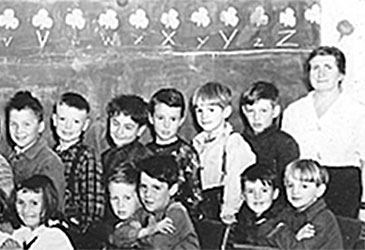 Mapleton School and Class of 1951.That's Ross, back row, second from the left
1954 was the last year that I (Gary Still) attended the old Mapleton School. He was about 11 years old then; I was 15 years old. I left Mapleton in 55 and I saw very little of Ross for the next 16 years.
When Ross was a young child, his father (Archie) bought a war surplus Avro Anson airplane fuselage with the intention of making a travel trailer. The trailer never got built, but Ross was popular with the area kids, being the only one having a plane in the back yard to play in. He grew up on the river, sort of like Huck Finn and Tom Sawyer, and had his own boat at about 12.
Ross attended high school at the Selkirk Collegiate and later Red River College.
As a young man Ross spent one season as wheelsman on the tug "Amelia Mac"on Lake Winnipeg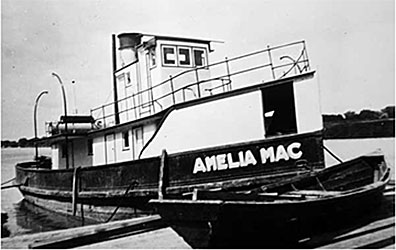 Around 1960, the Amelia Mac was leased to the Drake Construction Limited and Pearson Construction Limited.
It was used by the Selkirk Navigation Company to haul oil and diesel to the Grand Rapids Hydro project.
(From Manitoba Archives)
Ross also worked in the family business and at the Steel Foundry, then at Wheel & Brake Div of Auto Supply in Winnipeg.
Marriage to Joanne GUDMUNDSON
1967-1974
In 1967 Ross married Irene Joanne GUDMUNDSON in Selkirk, daughter of Sigridur Olof Kristina "Stina" and Gudjon GUDMUNDSON (1803-1978) from Riverton, Manitoba.
Two sons were born to Joanne and Ross in Selkirk, MB:  Bill in 1968 and Doug in 1970.
In 1971 Ross' parents moved to Edmonton, and in 1973 his mother, Isobel (nee DOBIE) McLEOD died there.
In 1972 Ross and his young family moved to Yellowknife, then to Inuvik in 1974.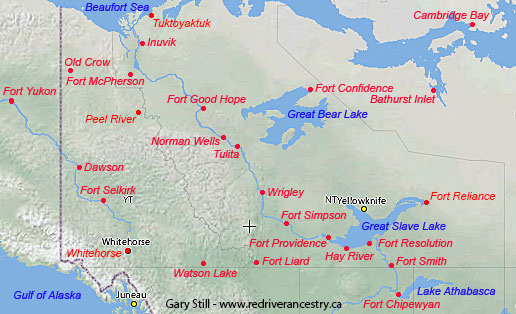 Ross and Joanne are parted
1974
In 1974 Ross and Joanne divorced, and Ross was awarded custody of their two sons, Bill (age 6) and Doug (age 4).
By 1974 I (Gary Still) had bought a house in Devon (west of Edmonton), and had just moved my family there. I recall that Ross' father (Archie) was working in Devon then. It was about this time that I was briefly reacquainted with Ross who I presume was just visiting his father there. As I said, it was only a brief encounter, and a brief chat. I'm quite sure the photo below was actually taken in Devon about that time, and I wasn't even really aware that he had these two handsome youngsters.
It was in 1974 that Ross moved with his youngsters to Inuvik, North West Territories.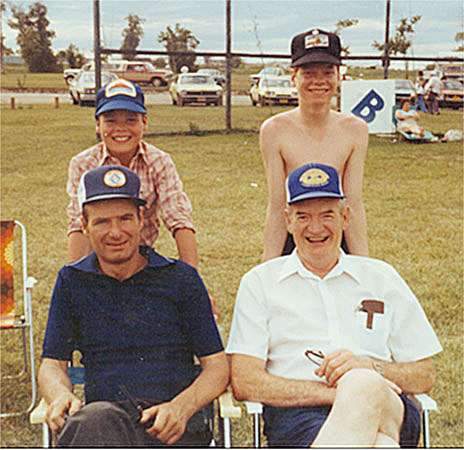 Ross, his father (Archie) and his two sons, Bill and Doug at Devon, Alberta in the early 70's
It was in 2010 that Ross, while searching the Internet for information about the old Mapleton School, discovered my Red River Ancestry Website. Thus began a lengthy series of communications between us regarding his genealogy and his ancestors that continued right up to about a month before he died. He and his son had already done an excellent job of researching their ancestors, a difficult task that required extensive research. I was able to fill in some of the missing links and provide some related background history.
Whitehorse – Inuvik - Tuktoyaktuk – Inuvik
1979-1999
In 1979, after five years in Inuvik, Ross moved to Whitehorse, back to Inuvik in 1980, and to Tuktoyaktuk in 1981.
In 1999 Ross returned to Inuvik where he would spend the rest of his life.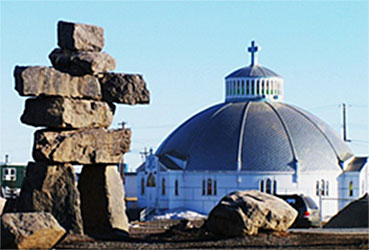 Inuvik's Our Lady of Victory Church called Igloo Church (Built in 1960)
In 1992 Ross' father (Archie McLEOD) died in Edmonton.
Interesting Article in the Medicine Hat News, July 5, 1995: Bush berries kept a missing man from Tuktoyaktuk alive for three weeks after he got lost in the wilderness. RCMP said Ross McLEOD, 50, was picked up Tuesday at Peninsula Point, just southwest of Tuktoyaktuk, by a man operating a charter boat service out of Inuvik. He had disappeared while out for a walk on June 14. We were amazed when we got the call," said Const. Percy LEIPNITZ. "He was a little thin, but we're going to feed him up here before we send him home." LEIPNITZ said it was sheer chance that McLEOD was spotted by Brian TURNER of Inuvik Marine Outfitters, who was looking for a good fishing spot.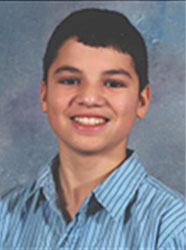 Grandsons Connor and Cullen in 2008
On Feb 4, 2014 Ross was devastated by the death of his youngest son Doug (He would have been only about 44 years old).
On March 29, 2015 Ross McLEOD died in Inuvik, NWT. He was survived by his eldest son, Bill, and his grandsons Connor and Cullen (son Doug's children).
Comments and queries at this link: FORUM DISCUSSING the ROSS McLEOD FAMILY
=========================== Family Details ===========================
Children:
1. 1968 BILL McLEOD (m. Marnie HILASH)
2. 1970 DOUGLAS ROY McLEOD (m. Dawn NASOGALUAK)