JACOB TRUTHWAITE NORQUAY (1884-1978)
ETHEL SCOTT (1891-1958)

(Last Updated: January 01, 2017)
Jacob Truthwaite NORQUAY was born May 13, 1884 in St Andrews Parish, the son of Elizabeth MILLER and Thomas NORQUAY (1843-1892). ** MORE ABOUT THOMAS NORQUAY
** Creation of this biography was inspired by a donation from grandson Don Norquay.
** MORE ABOUT JACOB TRUTHWAITE NORQUAY in MHS
Census 1901, 1906:  Jacob (age 16, 22) with his widowed mother in Mapleton (Old England), then in Pigeon Bluff.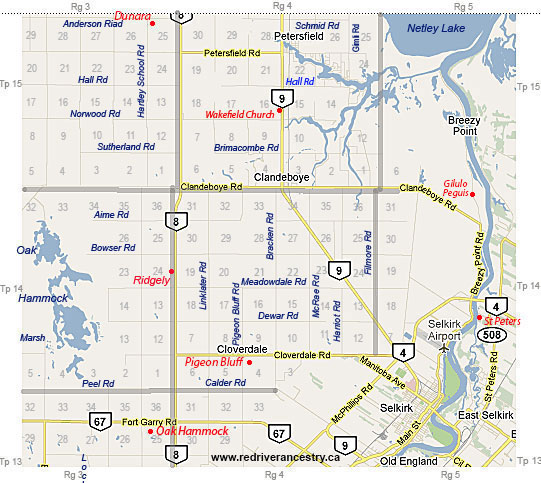 MHS: Jacob was educated at the local parish school at St. Andrews and, in 1902, began a long teaching career at Clandeboye. He was a teacher at Donald School (1903-1905), Norwood School, Whytewold Beach School, and the Ruthenian Training School at Brandon (1909-1915).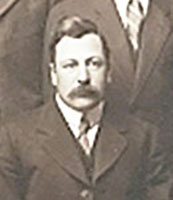 Jacob Norquay
Clip from a group photo of the staff and students at Ruthenian Training School, Brandon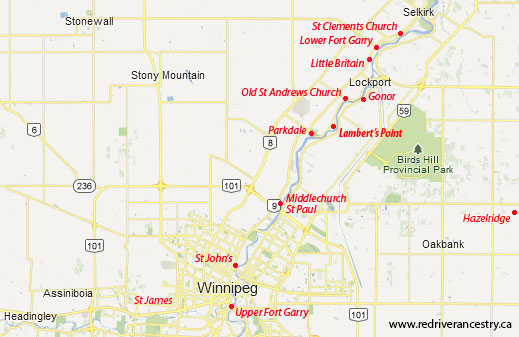 World War I
1914-1918
On Aug 4, 1914 Great Britain (Canada on Aug 5) declared war on Germany and Austria-Hungary to uphold treaties with France and Belgium which were under German attack. This marked the beginning of World War I.
In 1910 Jacob enlisted in the 99th Manitoba Rangers, and in 1915 in the 79th Battalion, serving with the Canadian Expeditionary Force in England, France and Belgium during the First World War.
Marriage to Ethel SCOTT
1916
On Apr 4, 1916 Jacob married Ethel SCOTT in Winnipeg, daughter of Josephine Florence FULSHER & William SCOTT (1860-1933).
November 11, 1918, Armistice Day (Remembrance Day) marked the end of the First World War.
In 1920 son John was born in Brandon (MB), and in 1924 daughter Eileen was born.
MHS: Jacob served as the Principal of St. Andrews School (1927-1928), Balmoral School (1928-1931), Westbourne School (1931-1936), Rathwell School (1936-1939), Vermette School (1939-1940).
World War II
1939-1945
On Sept 4, 1939 Canada and Britain declared war on Germany, beginning World War II.
During the Second World War Jacob was a foreman in a munitions plant.
In 1939 son John (age 19), volunteered to serve in the Royal Canadian Air Force (RCAF) for the duration of the War.
On May 7, 1945 Germany surrendered and the War in Europe ended; the next day, May 8, was declared VE Day.
From 1945 to 1947 Jacob taught at the Newdale School. He later moved to Winnipeg where he continued to teach until just before his 80th birthday. He taught at Balmoral Hall from 1957 to 1961.
On Sep 7, 1958 Ethel (nee SCOTT) NORQUAY died in the Misericordia Hospital in Winnipeg.
On Aug 28, 1976 Jacob Truthwaite NORQUAY died at the Oakview Place Nursing Home in Winnipeg at the age of 92.
Comments and queries at this link: FORUM for DISCUSSING THE FAMILY OF JACOB TRUTHWAITE NORQUAY
========================= Family Details =========================
Children:
1. Nov 14, 1920 DR JOHN SCOTT NORQUAY (m. Mildred Louise RILEY)
2. May 15, 1924 EILEEN CLARE NORQUAY (m. John PERREAULT)