JOHN WILLIAM "BILL" PRETTIE (1900-1975)
FLORENCE MAY COX (1906-1975)
(Last Updated: February 24, 2013)
John William "Bill" PRETTIE was born Aug 22, 1900 in Winnipeg, son of Mary Ann HODGSON and John (Jack) PRETTE (1873-1957). He was a grandson of Cynthia HOWEY and Benjamin PRITTIE aka PRETTE (1828-1911) from Ireland. ** MORE ABOUT BENJAMIN PRITTIE aka PRETTE
Bill grew up on the family farm north of Pine Ridge (east of Birds Hill Provincial Park).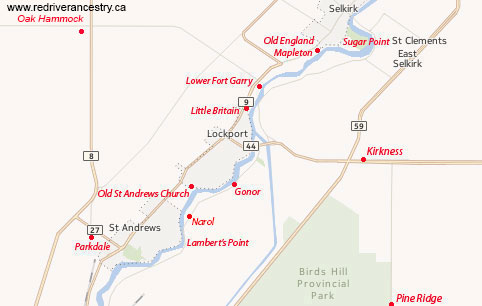 World War I
1914-1919
On Aug 4, 1914 Great Britain (Canada on Aug 5) declared war on Germany and Austria-Hungary to uphold treaties with France and Belgium which were under German attack. This marked the beginning of World War I.
In 1915 Bill's mother (Mary Ann) died. She was only 33 years old and Bill was only15 years old.
November 11, 1919, Armistice Day (Remembrance Day) marked the end of the First World War.
Marriage to Florence COX
1920
On Dec 8, 1920 Bill married Florence COX, daughter of Mary Elizabeth CLARKE & George Richard COX (1880-1918). Their first child was Margaret, born on Mar 24, 1921 in Winnipeg.
World War II
1939-1945
On Sept 4, 1939 Canada and Britain declared war on Germany, and almost immediately new recruits began pouring into Winnipeg to sign up.

On May 7, 1945 Germany surrendered and the war in Europe ended; the next day, May 8, was declared VE Day.
Eldest daughter Margaret married Harry SHUSHKEWICH.
Daughter Betty married Peter BABISKY, and daughter Hazel married Michael BABISKY, both sons of Olga NAZAR and Nicholas BABISKY who was born in the Ukraine; immigrated to Canada in 1899 and settled across from Lower Fort Garry. ** MORE ABOUT NICHOLAS BABISKY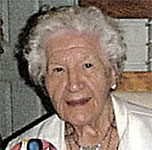 Betty Prettie - Babisky
Daughter Iona married Alexander BILLINGTON, son of Flora BIRSTON and Sedley BILLINGTON (b-1889).
Only son Richard "Dick" marred Ramona RUPERT, daughter of Lena STARR and Lawrence RUPERT (b-1899) from Fort Alexander.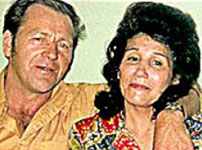 Dick & Ramona Prettie
On Feb 4, 1975 Florence PRETTIE died in Winnipeg. On Dec 9 the same year William PRETTIE died.
Please post comments & queries at this link: FORUM DISCUSSING the BILL PRETTIE FAMILY
=========================== Family Details ===========================
Children:
1. Mar 24, 1921 MARGARET PRETTIE (m. Harry SHUSHKEWICH)
2. 1922 BETTY PRETTIE (m1. Peter BABISKY; m2. Michael BEHMAN)
3. Mar 22, 1924 MARY ANN IONA PRETTIE (m. Alexander BILLINGTON)
4. HAZEL PRETTIE (m. Michael BABISKY)
5. ALICE PRETTIE
6. Mar 24, 1929 RICHARD WILLIAM JOHN "DICK" PRETTIE (m. Ramona RUPERT)