HERBERT MACKENZIE ROSS (1895-1949)
MABEL EMILY WOODBRIDGE (1897-1985)
(Last Updated: October 22, 2015)
On Nov 30, 1895 Herbert Mackenzie ROSS was born in Winnipeg, Manitoba, son of Leila YOUNG and William Roderick ROSS (1869-1928). ** MORE ABOUT WILLIAM RODERICK ROSS
These are the grandparents of Sally CLARK who is cooperating in the development of Family Pages about her ancestors by way of the Forum Topics relating to each family.
Not long after Herbert was born, the ROSS family moved to British Columbia where his father established a law practice in Fort Steele (NE of Cranbrook), Rossland and Fernie.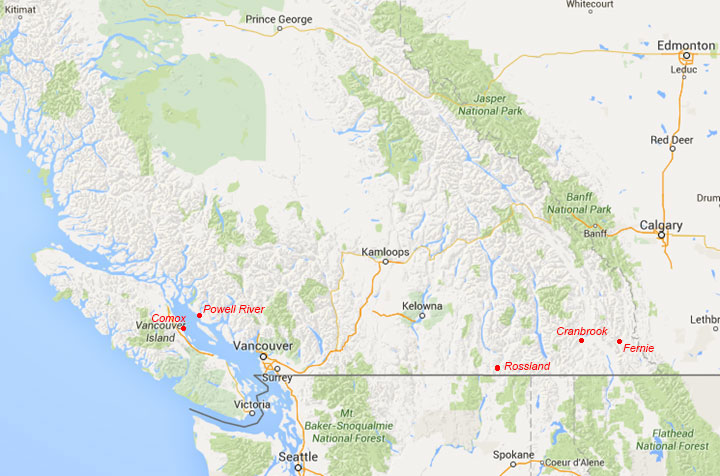 In 1910 Herbert's father (William Roderick ROSS) was appointed as BC's Minister of Lands in the government of Premier Richard McBRIDE (1870-1917).
World War I
1914-1918
On Aug 4, 1914 Great Britain (Canada on Aug 5) declared war on Germany and Austria-Hungary to uphold treaties with France and Belgium which were under German attack. This marked the beginning of World War I.
Prior to his enlistment, Herbert was an officer (sergeant) in the Active Militia (50th Regiment G.H.) which was placed on active service on Aug 10, 1914 for local protective duty. This regiment contributed to the 103rd Battalion of the Canadian Expeditionary Force (CEF).
On Nov 27, 1915 Herbert's mother, Leila (nee YOUNG) ROSS, died in Victoria, BC. At that time the ROSS residence was at 1385 Fairfield Road in Victoria.
Herbert's Attestation Record is dated Dec 6, 1915 at Victoria, BC. He was then an officer (Lieutenant) in the 103rd Battalion.

On July 23, 1916 the 103rd Battalion embarked for Britain.
Herbert was transferred to the 72nd Battalion (Seaforth Highlanders) who very soon were committed to battle. The 72nd quickly gained a reputation among friend and foe for its professional conduct, and particularly, for patrolling and aggressive trench raids. The Regiment paid a heavy cost in blood during its numerous actions in the war. At Vimy Ridge, the 72nd helped spearhead the attack that won Canadian troops their reputation as the finest shock troops on the Allied side – but after the battle, only 11 officers and 62 men remained. The battle of Passchendaele saw the Regiment advance, before dawn, up a gully waist deep in mud in the pouring rain to capture its objective – which British generals had assessed as requiring a full Division of 15,000 soldiers.
Lieutenant Herbert Mackenzie ROSS was wounded in battle, and on Feb 4, 1918 he was awarded the Military Cross.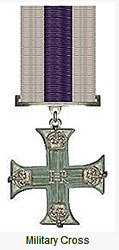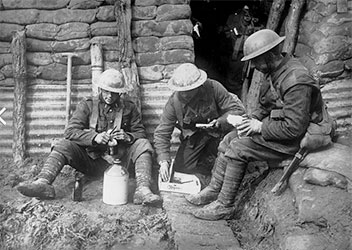 Canadian Soldiers resting in a trench in 1916
War Brides from the First World War: A large percentage of the wounded soldiers spent time at hospitals in the British Isles or travelled there while on leave. Many soldiers fell in love with the women they met during their extended stay. By war's end Canadian soldiers were marrying British and European women at the rate of 300 a week, over 1000 per month.
Marriage to Mabel Emily WOODBRIDGE
1918
On Apr 22, 1918 Herbert married Mabel Emily WOODBRIDGE in Baptist, Greenhill, England, daughter of Happie Carline COKER and James Arthur WOODBRIDGE (1874-1934).
November 11, 1918, Armistice Day (Remembrance Day) marked the end of the First World War.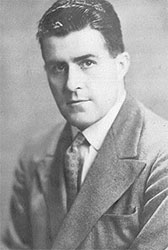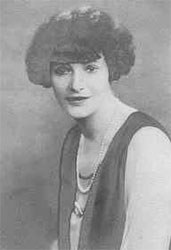 Herbert and Mabel Ross
Census of 1921 in Comox (Powell River): Herbert McKay ROSS, Paper Maker (Paper Mill), age 25; wife Mabel Emily, age 24; daughter Joan, age 5 months.
Notes from granddaughter Sally: He (Herbert) was an amateur boxer. His profession was a geological engineer. He and my grandmother moved to Powell River so that he could oversee the mines. He was then transferred to Lima, Peru (with his family) to oversee the mining there. After 7 years, the family moved to London, England. (1928?) He and my grandmother were offered a contract to go to Hollywood and be in 'the pictures (probably a family myth but they were both very good-looking). In the 1930's, he travelled (without his family) to the African Gold Coast to oversee the mines. He contracted tuberculosis (which eventually killed him) and moved back to London, England.
World War II
1939-1945
On Sept 4, 1939 Canada and Britain declared war on Germany.
Notes from granddaughter Sally: World War II broke out. He (Herbert) and my grandmother moved to Oxstead because of the bombing. Their house was a short distance away from where the Seaforth Highlanders were stationed. My grandfather had known my grandfather on my father's side (John Arthur "Artie" CLARK) in WW I. J.A. CLARK's son, Donald CLARK (my father) was staying with the Seaforths and through the connection, met my mother, Joan NAPIER ROSS.
On May 7, 1945 Germany surrendered and the War in Europe ended; the next day, May 8, was declared VE Day.
On Mar 11, 1949 Herbert Mackenzie ROSS died in Vancouver.
On Sep 14, 1985 Mabel Emily (nee WOODBRIDGE) ROSS died in Vancouver.
Comments and queries at this link: FORUM DISCUSSING THE HERBERT MACKENZIE ROSS FAMILY
========================== Family Details ==========================
Children:
1. 1921 JOAN NAPIER ROSS (m. Donald CLARK)