JOSEPH ALEXANDER VILBRUNT (1890-1955)
MARY JANE COOK (1898-1930)
(Last Updated: January 11, 2016)
Surname variations in the lineage: VILBRUN, VILLEBRUN, VILLEBRUNE, VILBRUNT, VILBRA
Joseph Alexander VILBRUNT was born May 13, 1890 in Regina (Baptized May 28, 1894 in Lestock), son of Marie ROBILLARD and Joseph Alexander VILLEBRUN SR (1838-1910).
** MORE ABOUT JOSEPH ALEXANDER VILLEBRUN SR
** Much appreciation goes to Grandson Leonard MELTON who provided inspiration to do this VILLEBRUN Lineage with a donation, and is cooperating in its development.
Joseph grew up with his parents in the Regina – Fort Qu'Appelle area, and is recorded with them in the censuses of 1891, 1901, 1906 and 1911 (ages 1, 11, 16 and 21 respectively.
In 1913 the VILBRUNT farm was located on 27-14-W2 which is northeast of Lestock, SK.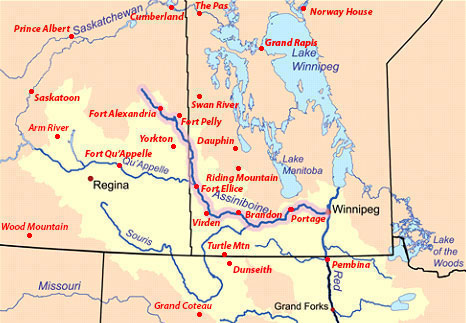 On this map Lestock, SK, is located north of Fort Qu'Appelle and west of Yorkton
World War I
Marriage to Mary Jane COOK
1914-1918
On Aug 4, 1914 Great Britain (Canada on Aug 5) declared war on Germany and Austria-Hungary to uphold treaties with France and Belgium which were under German attack. This marked the beginning of World War I.
Census of 1916 in the Lestock area: Joseph VILLEBRUN, age 33. Mother: Rosalie (?), age 70. Siblings: William (age 32) and Adeline (25). Annie (age 24) and children: Joseph E (age 6) and Rosie (age 4).
On Nov 27, 1917 Joseph married Mary Jane COOK in Lestock (SK), daughter of Marie MOSIONIER (MANZINI) and Peter COOK (1869-1939).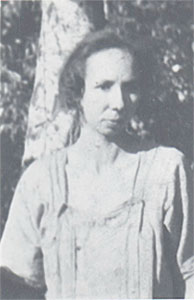 Mary Jane Cook (From Leonard Melton)
On June 4, 1918 Joseph VILLEBRUN enlisted at Regina. His Attestation papers indicated that he was 28 years old; 5' 8 ½", dark complexion, brown eyes and black hair. Next of kin: his wife Mrs. Mary Jane VILBRUN of Lestock.
November 11,1918, Armistice Day (Remembrance Day) marked the end of the First World War.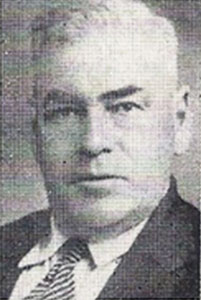 Joseph Alex Vilbrunt (From Leonard Melton)
Oh May 27, 1930 Mary Jane (nee COOK) VILBRUNT died in Lestock, SK.
Around 1949 Eldest daughter Mary Alice was the wife of Joseph LAROCQUE (1896-1963) of uncertain origins.
Eldest son Peter married Connie GERRAN (1915-2009) of uncertain origins.
On Mar 12, 1955 Joseph Alexander VILBRUNT died in New Westminster, BC.
By 1956 daughter Mary Angeline was married to Leonard Jennings MELTON (his second wife), son of Mary Catherine DICKSON and Fred Fletcher MELTON (1886-1965). ** These are the parents of Leonard MELTON JR.
Youngest daughter Lena Blanche married Cyril JAMES, son of Maggie Helena LIVINGSTON and Ralph Collier JAMES (1890-1957).
Comments and queries at this link: FORUM DISCUSSING the FAMILY OF JOSEPH ALEXANDER VILBRUNT
========================== Family Details ==========================
Children:
1. Apr 18, 1919 PETER JAMES VILBRUNT (m. Connie GERRAN)
2. Dec 29, 1920 MARY ALICE VILBRUNT (m. Joseph LAROCQUE)
3. 1922 MABEL VILBRUNT (Died age 12)
4. Apr 30, 1925 GEORGE BARON VILBRUNT
5. Jul 3, 1927 MARY ANGELINE VILBRUNT (m. Leonard Jennings MELTON)
6. Jul 23, 1928 LENA BLANCHE VILBRUNT (m. Cyril JAMES)