PAUL JOSEPH (PAULET) CHARTRAND (1785-1839)
LOUISE MAZINAK KAMIKAK (1790-)
(Last Updated: September 07, 2015)
Paul (Paulet) Joseph CHARTRAND was born around 1785 at Ile de Montreal, Quebec.
Marriage to Louise MAZINAK KAMKIKAK
1809
Around 1809 Paul married an Indian woman named Louise MAZINAK KAMIKAK in St Francois Xavier (MB).
In 1810 son Jean Baptiste "Attick-Koway" was born at Duck Bay (on Lake Winnipegosis, MB).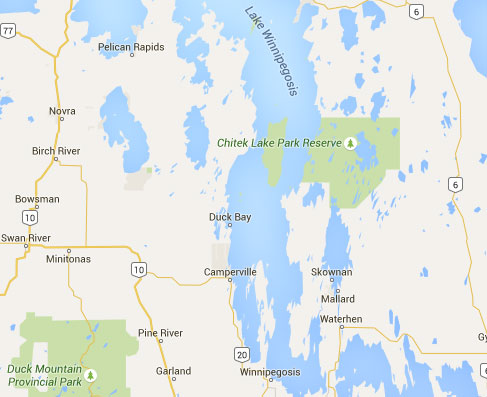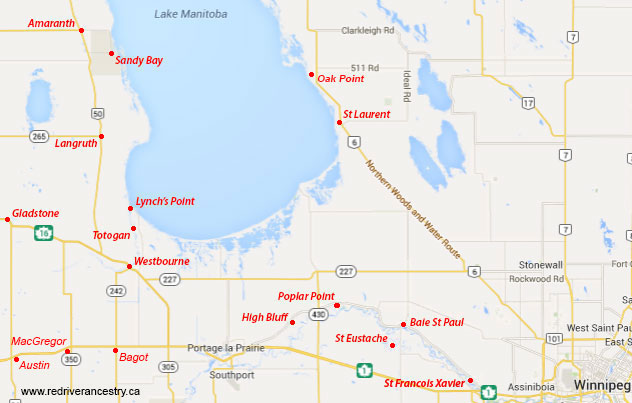 Around 1829 son Paul Jr. married Josephte CADOTTE in Red River, daughter of Suzanne (Cree) and Laurent CADOTTE (b-1756), a French Canadian.
In1833 daughter Louise married Louis CHABOYER in St Francois Xavier, son of Jessie and Charles CHABOILLEZ (1772-1812).
It is said that Paul Joseph CHARTRAND died in 1839.
Around 1840 son Jean Baptiste married Louise STEVENS of uncertain origins. In 1870 his wife was recorded as Jane LAMBERT, daughter of Margaret FAVEL and Michel LAMBERT (1792-1875). ** MORE ABOUT MICHEL LAMBERT
Around 1847 son Pierre was married to Marie PANGMAN, daughter of Marguerite (Saulteaux) and Bostonnais PANGMAN (b-1778).
By 1848 daughter Isabelle was married to Pierre RICHARD in St Laurent, son of Marguerite (Indian) and Francois RICHARD (1770-1871).
Son Michel seems to have had at least two wives, one being his sister-in-law, Margaret PANGMAN, the other, Sophie NAPASISIT.
In 1856 son Ambrose married Genevieve WHITFORD, daughter of Mary Charlotte GLADU and Francis WHITFORD (1805-1860).
Comments and queries at this link: FORUM DISCUSSING PAUL CHARTRAND AND HIS DESCENDANTS
============================ Family Details ============================
Children:
1. 1810 JEAN BAPTISTE CHARTRAND (m1. Louise STEVENS, m2. Jane LAMBERT)
** MORE ABOUT JEAN BAPTISTE CHARTRAND
2. 1812 PAUL (PAULET) CHARTRAND (m. Josephte CADOTTE)
3. Jun, 1820 LOUISE CHARTRAND (m. Louis CHABOYER)
4. Aug, 1826 ISABELLE CHARTRAND (m. Pierre RICHARD)
5. Jan 7, 1827 PIERRE CHARTRAND (m. Marie PANGMAN)
6. 1829 MICHEL CHARTRAND (m1. Margaret PANGMAN, m2. Sophie NAPAKISIT)
7. 1834 AMBROISE CHARTRAND (m. Genevieve WHITFORD)