ADELARD JOSEPH CHEVREFILS (1894-1970)
LILLIAN GORDON (1901-1990)
(Last Updated: April 02, 2016)
Inspiration to develop Family Pages for this lineage was provided by Adelard CHEVREFIL's daughter, Louise BELIN, who made a donation and is cooperating in its development.
Adelard CHEVREFILS was born June 18, 1894 in St Georges (MB), son of Graziella VINCENT and Jean Baptiste CHEVREFILS (1863-1924) from Quebec. ** MORE ABOUT JEAN BAPTISTE CHEVREFILS
Adelard, eldest of eleven children, attended school for a few years but left to help his father on the farm.
Census records at St Ceorge (MB) of 1901, 1906, 1911, 1916 and 1921 lists Adelard CHEVREFILS (age 6, 12, 16, 22 and 24 respectively) with his parents in St Georges, Manitoba.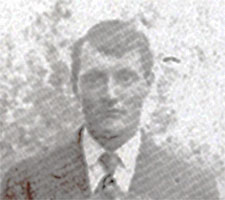 Adelard Chevrefils around 1815 (From family photo)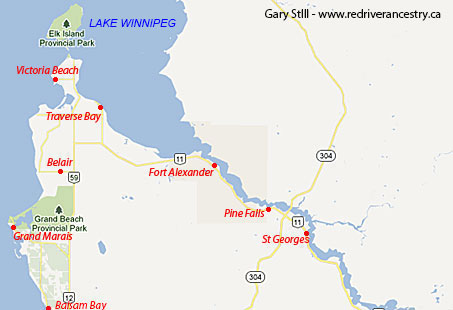 Louise: After the death of their father in 1924, Adelard and his two brothers, Isidore and Herve continued farming together until both Isidore and Herve moved to the north side of the Winnipeg River on their homestead, the land they inherited from their father.
Marriage to Lillian GORDON
1928
On Oct 15, 1928, Adelard married Lillian GORDON at St George (Manitoba), daughter of Louisa Isabella CORSTON and Charles Hugh Munro GORDON (1866-1934). ** MORE ABOUT CHARLES HUGH MUNRO GORDON
Louise: Adelard and Lillian continued to live in the family home with Adelard's mother, Greziella, until her death on Dec.25th 1935. During the depression, Adelard and Lillian had a dairy farm and supplied a good part of Powerview with milk and cream .Adelard also worked in the paper mill in Pine Falls.
Louise: In 1946, Adelard decided to homestead a new area that the government was opening. Fatima or Grand Prairie, as most people called it was approximately fifteen miles west of St. George. Adelard acquired 160 acres and built a log house. The nine years spent in Grand Prairie (Fatima) were hard years, but there were many good memories. Money was raised to build a hall, which was also used as a church and school. This hall was built on a small piece of property donated by my father Adelard. We should also mention that the first school in Grand Prairie (Fatima) was in a room of Adelard's house with Mrs. Charles DESBIEN as teacher.
On Aug 6, 1947 son Horace died in the Pine Falls Hospital of appendicitis. He was only 12 years old.
Louise: In October of 1955 the farm was sold and the family moved back to Powerview and lived in a rented house on his old farm which he had sold to his cousin Joe VINCENT in 1946.
Port Alberni, British Columbia
1956
Louise: In the summer of 1956, Adelard, his wife and son Roland left on a holiday to Port Alberni B.C. and while there, found work. Adelard worked on the Pulp Mill expansion, church janitor and night watchman until he retired.
In 1960 eldest son Charles married Pat O'CONNELL in Port Alberni, BC.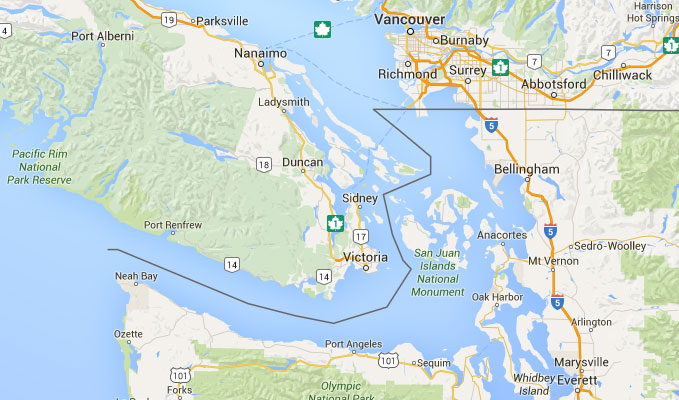 On Jan 15, 1970 Adelard Joseph CHEVREFILS died in Port Alberni, BC.
On Apr 18, 1990 Lillian (nee GORDON) CHEVREFILS died in Port Alberni, BC, at the age of 89.
Comments and queries at this link: FORUM DISCUSSING THE ADELARD CHEVREFILS FAMILY
========================== Family Details ==========================
Children:
1. Oct 18, 1931 CHARLES CHEVREFILS (m. Pat O'CONNELL)
2. Jan 6, 1935 HORACE MUNROE CHEVREFILS (Died age 13)
3. Jan 4, 1936 ROLAND JOSEPH CHEVREFILS (m. Joy DUPONT)
4. Jan 16, 1939 LOUISE CHEVREFILS (m.1. Arthur DUBE; m2. Hector LEVASSEUR; m3. BELIN)