JOHN EDWARD MASSEY (1857-1934)
SOPHIA "SOPHIE" SMITH (1874-1971)
(Last Updated: February 04, 2015)
John Edward MASSEY was born June 3, 1857 in the Parish of St Paul, son of Half-breed Sarah Hannah SMITH and Robert MASSEY (1823-1897) from the Shetland Islands of Scotland. ** MORE ABOUT ROBERT MASSEY
** Note:  His Scrip Affidavit indicates Jun 3, 1857; Census 1901 indicated born Jun 3, 1860
Canadian Confederation
A Red River Metis Rebellion
Manitoba becomes a Province
1867-1870
On July 1, 1867 the British colonies in North America were united under the British North American Act to become the Dominion of Canada. Sir John A MACDONALD (1815-1891) was appointed as Canada's first Prime Minister. William McDOUGALL (1822-1905) became the Minister of Public Works, and he began negotiations to acquire Rupert's Land from the HBC, sending out surveyors to prepare the way for an expected influx of settlers.
The Red River Rebellion began in 1869 and ended in 1870 when Manitoba became a Province.
The Red River Rebellion began in 1869 and ended in 1870 when Manitoba became a Province.
Granddaughter Shelley:"He (John Edward) remembered vividly the Red River Rebellion of 1869-1870"
** MORE ABOUT the RED RIVER REBELLION in WIKIPEDIA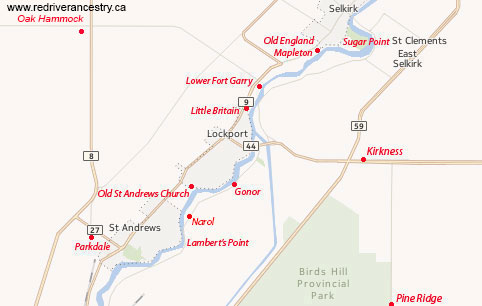 Western Land Grants: Dated 01/10, 1878: John E MASSEY; NW-4-11-8-Epm St Andrews Parish (SE of Beausejour). John doesn't seem to have actually occupied this property, because in the Census records of 1870, 1881 and 1891 John (age 11, 20 and 33 respectively) was recorded living with his parents on Lot 102-104 in St Andrews Parish (Along the Lockport Road).
The North-West Rebellion
1885
Granddaughter Shelley: John Edward took part in the North-West Rebellion of 1885 in Saskatchewan.
** MORE ABOUT THE NORTHWEST REBELLION in WIKIPEDIA

Marriage to Sophia SMITH
1893
On Feb 22, 1893 John married Sophie SMITH in St Andrews, daughter of Madeleine LIZOTTE & Thomas James SMITH (1843-1926). ** MORE ABOUT THOMAS JAMES SMITH
On Jan 16, 1896 their first child, Benjamin was born in Selkirk.
In 1897 John's father (Robert MASSEY) died.
By 1906 John & Sophie were still living in the Lockport area and they had five children: Benjamin (age 11), Sarah (8), Percy (7), Wilfred (3) and baby John (8 months old).
In 1906 John's mother, Widow Sarah MASSEY died in Selkirk where she had been living with his sister and brother-in-law, Mary Ann (nee MASSEY) and Augustus John PEERS.
John moves his family to Pigeon Bluff
In 1910 construction of the Bridge and Locks at Lockport were completed, submerging the St. Andrews Rapids (a natural bridge) in order to make the Red River navigable both to and from Lake Winnipeg.
By 1911 John had moved his family to the Pigeon Bluff – Cloverdale area (33-13-4-E1. See map below). The census that year recorded the family as follows: John MASSEY (age 48), wife Sophia (age 37); children: Benjamin (age 15), Sarah (13), Wilfred (9), John (6), Sophia (3) and Thomas (age 1).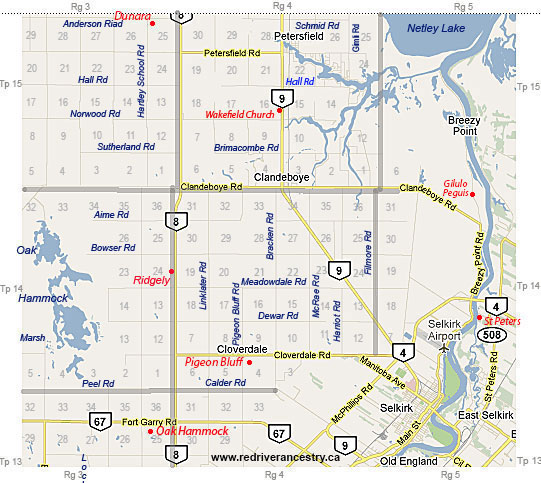 World War I
1914-1919
On Aug 4, 1914 Great Britain (Canada on Aug 5) declared war on Germany and Austria-Hungary to uphold treaties with France and Belgium which were under German attack. This marked the beginning of World War I.
In the 1916 census the MASSEY family was enumerated in Township 14-4-Epm (near Pigeon Bluff-Cloverdale  on above map): John E MASSEY (age 51), wife Sophia (age 42). Children: Benjamin (age 20), Sarah (18), Percy (14), Wilfred (13), John (10), Sophia M (8), Thomas (6), Emily (4) and Willard (age 2). There would be one last child, Evelyn Bell, born in 1917.
In the spring of 1918 son Benjamin enlisted, stating his home address as Pigeon Bluff.
November 11,1919, Armistice Day (Remembrance Day) marked the end of the First World War.
In 1920 eldest son Benjamin married Catherine SLATER, daughter of Frances HOURIE & John Edward SLATER (1862-1945). ** MORE ABOUT JOHN EDWARD SLATER
Census 1921: Pigeon Bluff area: John Edward MASSEY (age 60); wife Sophia (age 47). Children at home: Sally (age 23), Percy Robert (22), Wilfred (18), May Sophia (13), Thomas (11), Emily Jane (9), Willard Roy (7) and Evelyn Bell (age 4).
In 1927 daughter Sarah Mildred married in Swift Current (SK) to John Harvey CASHORE, son of Jessie MORRISON and John CASHORE (1859-1931).
Daughter Sophia is said to have married twice according to unsourced information from a few family trees on Ancestry.ca. Wilfred Stanley COOK and William TRUESDELL are indicated as her two spouses (their origins are unknown at this time).
The MASSEY Family moves to Selkirk
From Granddaughter Doreen Massey: "John and Sophia MASSEY resided in Cloverdale, Manitoba, and their family grew up on the farm. Then (probably in the late 1920's) they moved to Selkirk and resided on Strathnavor Avenue where they did some farming (cattle, horses, pigs and chickens) and delivered milk to Selkirk.  The MASSEYs loved music - Tom, Ted and Ben played the violin, Willard, the drums, and some girls played piano and organ.  They all played for dances and parties in their time.  Family and neighbours often gathered at their house on Saturday nights and had the house ringing with their music. It's too bad we didn't record it because they could really "tamarack-er-down."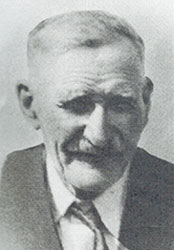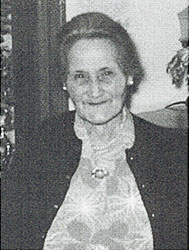 John Edward Massey – Sophia Smith
(From Granddaughter Doreen Massey)
In 1929 son John Edward married Mary PIWODSKY in Selkirk.

In 1930 son Percy married Jean "Jennie" DUBOWSKY in Selkirk.

In 1931 daughter Emily Jane married Stefan "Steve" RADYK in Selkirk, daughter of Mary MAZUR and John RADYK from Galicia (Ukraine).
On Aug 5, 1934 John Edward MASSEY died in Selkirk at the age 75. He was buried in the Little Britain Cemetery.

In 1935 son Wilfred married Gertrude SUTHERLAND, daughter of Rose McDONALD and William Colin SUTHERLAND (1870-1931). ** MORE ABOUT WILLIAM COLIN SUTHERLAND
Son Williard married Julia Judy SLUSAR of uncertain origins.
World War II
1939-1945
On Sept 4, 1939 Canada and Britain declared war on Germany, and almost immediately new recruits began pouring into Winnipeg to sign up with the Winnipeg Grenadiers and the Royal Rifles of Canada.
Granddaughter Shelley: My dad - Thomas MASSEY - was the only son who participated in WW2 (Royal Canadian Engineers). I believe Willard was in the army too, but he never saw action.
** MORE ABOUT CANADA in WORLD WAR II in WIKIPEDIA
On May 7, 1945 Germany surrendered and the War in Europe ended; the next day, May 8, is declared VE Day.
August 6, 1945: dropping of the atomic bomb on Hiroshima in Japan and, days later, Nagasaki, ends the
necessity of sending into battle the approximately 80,000 Canadian troops who volunteered to serve in the Pacific. On August 14, 1945 Japan surrendered - VJ Day. The Second World War was officially over.
In 1949 son Thomas marred Anne KOZUN, daughter of Anne PAWLYSHYN and John KOZUN (1900-1973).
From 1958 to 1965 son Benjamin "Ben" MASSEY was the Mayor of Selkirk.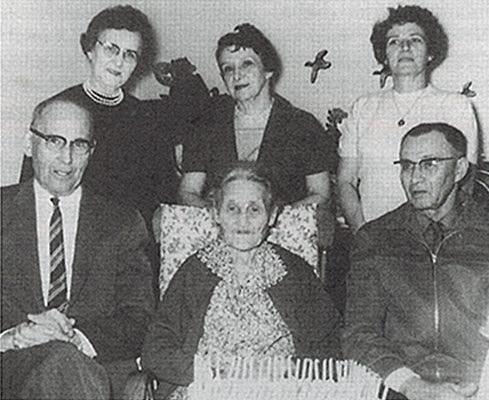 Sophia Massey celebrating her 92nd birthday
Daughters Mildred, Mae and Evelyn; sons Ben & Wilfred
(From Doreen Massey)
Widow Sophia MASSEY and her daughter Evelyn (a Stenographer) lived together at 418 Strathnaver Avenue in Selkirk until she died in 1971. Daughter Evelyn died in 1972.
On Nov 28, 1971 Sophia (nee SMITH) MASSEY died in Winnipeg. She and her husband are buried in the Little Britain Cemetery.
Please post comments and queries at this link: FORUM DISCUSSING the JOHN EDWARD MASSEY FAMILY
============================= Family Details =============================
Children:
1. Jan 16, 1896 BENJAMIN MASSEY (m. Catherine "Kate" SLATER)
2. Aug 5, 1897 SARAH MILDRED MASSEY (m. John Harvey CASHORE)
3. Mar 30, 1899 ROBERT PERCY MASSEY (m. Jean "Jennie" DUBOWSKI)
4. 1901 WILLIAM BALLENDEN MASSEY (Died in infancy, 11 mos)
5. Jan 10, 1903 WILFRED MASSEY (m. Gertrude SUTHERLAND)
6. 1905 JOHN EDWARD "TED" MASSEY (m. Mary PINARSKI)
7. Nov 13, 1907 SOPHIA MARY "MAE" MASSEY [m1. Wilfred Stanley COOK, m2. William TRUESDELL)
8. Oct, 1909 THOMAS MASSEY (m. Anne KOZUN)
9. 1912-1997 EMILY JANE "JEAN" MASSEY (m. Steve RADYK)
10. 1914 WILLARD ROY MASSEY (m1. Julia "Judy" SLUSAR, m2. Rita (nee MONKMAN) McKENZIE)
11. 1917 EVLYN BELL MASSEY