JAMES MORWICK (c1753-)
ORKNEY WOMAN
INDIAN WOMAN
(Last Updated: July 12, 2015)
James MORWICK was born on Sep 26, 1753, in Stromness (Orkney Islands), son of Marjory MELL and James MORWICK SR (b-1731).  This James married an Ann MAINLAND of unknown origins, most likely from the Orkneys as well.

**Note: This information was found in the Miller Family Tree on Ancestry.ca and there is no evidence to support him as being the same James MORWICK who is the subject of this narrative. However, his birth date and place of birth does suggest a remote possibility.
There is precious little information available about the Elder James MORWICK of this narrative, other than what we can glean from records regarding his children who are somewhat better documented.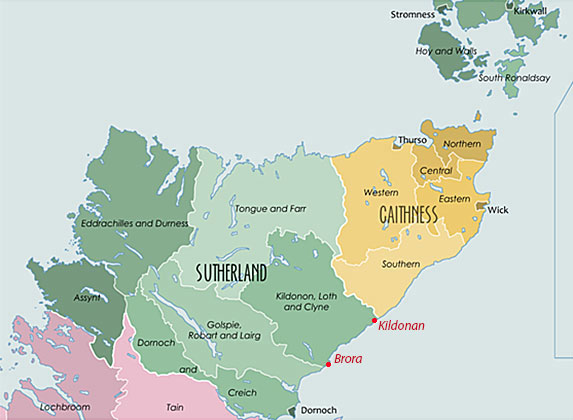 Northern Scotland - The Orkney Islands at the top right
The following children may or may not have been children of the above described James MORWICK, but they are presented here in order to stimulate discussion. If anyone has more definitive information, please post same at this Link:
** FORUM DISCUSSING the DESCENDANTS of JAMES MORWICK
========================= Family Details =========================
Children born in Orkney:
1. 1778 JAMES MORWICK JR (m. Sarah SABISTON)
** MORE ABOUT JAMES MORWICK JR
2. c1787 JOHN MORWICK (m. Isabella NORQUAY)
?3. Nov 8, 1791 ANN MORWICK (m. John MILLER)
Child by INDIAN WOMAN:
1. c1788 JANE MORWICK (m1. Oman NORQUAY, m2. James SPENCE)