DONALD (DAN) McIVOR (1890-1968)
JESSIE ELMA McDONALD (1908-1991)

(Last Updated: October 20, 2013)

Donald (Dan) McIVOR was born Mar 26, 1890 in St Clements (Kirkness), son of Mary Ann CORRIGAL & John Kenneth McIVOR (1853-1916). ** MORE ABOUT JOHN KENNETH McIVOR

Census 1891, 1911: Donald (age 1, 21) with parents in East St Clements.

In 1913 the McIVOR family moved to Selkirk, Manitoba.

World War I
1914-1919

On Aug 5, 1914 Canada declared war on Germany and Austria-Hungary to uphold treaties with France and Belgium which were under German attack. This marked the beginning of World War I.
** MORE ABOUT MILITARY HISTORY of CANADA DURING WORLD WAR I in WIKIPEDIA

Most of the Canadian militia trained at CFB Valcariter, just north of Quebec City and within two months the First Contingent, Canadian Expeditionary Force, was on its way to England in the largest convoy ever to cross the Atlantic Ocean.

In 1914 Dan's future father-in-law, Albert McDONALD (1869-1952) of Portage la Prairie, enlisted in the Canadian Over-seas Expeditionary Force. His son (Jessie's brother) enlisted in 1915 only to die in the Battle at Vimy Ridge (France) in 1917.

In 1916 Dan's father (John) died.

WW I Attestation: Dated Jan 4, 1917 at Winnipeg: Donald McIVOR, Tent Maker; address: 272 Ellice Ave, Winnipeg. Born Mar 26, 1892 in Bruce County, Ontario. Age 24; 5' 7 ½"; dark complexion, dark brown eyes, dark brown hair. Next of kin: his mother, Mrs. Mary Ann McIVOR of West Selkirk P.O.

On June 7, 1918 Dan's younger brother (John Angus McIVOR) enlisted at Winnipeg.

November 11,1919, Armistice Day (Remembrance Day) marked the end of the First World War.

Marriage to Jessie Elma McDONALD
1935

On Jun 19, 1935 Dan married in Portage la Prairie to Jessie Elma McDONALD, daughter of Ellen Jane HUNTR and Albert McDONALD (1869-1952).

By 1940 Jessie and Dan had three children: Mary Alice, Donald and Kenneth.

The McIVOR children attended Mapleton School. Their pictures appear in the class photos at this link:

** Note from Gary Still: I remember this McIVOR family very well. My brother John and I were friends with Donald Jr. and Kenneth (school mates at the Mapleton School). I especially remember having dinner at the McIVOR home on River Road, overlooking the Red River. After dinner I recall ripping the wall open on their house to get honey from a nest of bees that had taken up residence inside the wall. That was the first time I met their parents (Jessie and Dan). Many thanks to Kenneth who is collaborating with me to work on his McIVOR ancestors.

In 1952 Jessie's father, Albert McDONALD died in Winnipeg at the age of 83.

A Note of Interest: In 1954 Florence Irene McDONALD (Jessie's youngest sister; Dan's sister-in-law) married in Selkirk to Royden BALE (1910-1983) who was a brother of Mary BALE who married Burr McKENZIE (1915-1972).

In 1956 Jessie's mother, Ellen Jane McDONALD, died in Selkirk at the age of 74.

On Feb 12, 1968 Donald (Dan) McIVOR died and on May 9, 1989 Jessie died, both in Winnipeg.

On Aug 8, 2013 daughter Mary Alice FRIESEN died in Powell River, BC.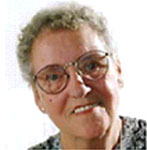 Mary Alice McIvor-Friesen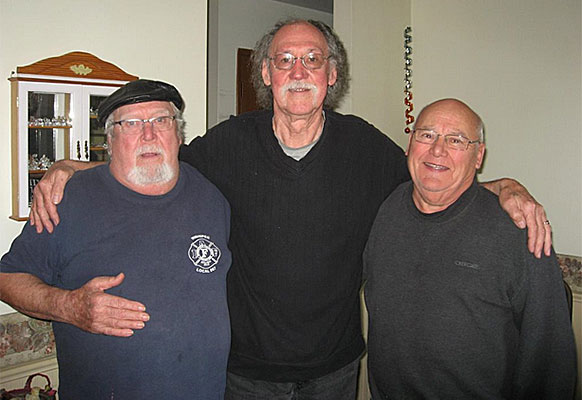 Mapleton School Brats grown Old (Oct 10, 2013)
L-R: Ken McIvor, George Freeman and Dick McKenzie
Please post comments and queries at this link: FORUM DISCUSSING the DONALD McIVOR FAMILY
============================= Family Details =============================
Children:
1. Oct 5, 1936 MARY ALICE McIVOR (m. Bill FRIESEN)
2. DONALD McIVOR
3. 1940 KENNETH McIVOR