ANGUS McKAY (1835-1910)
VIRGINIA ROLETTE (1849-1916)
(Last Updated: April 28, 2015)
Angus McKAY was born Nov 1, 1835 in Edmonton, youngest son of half-breed Marguerite GLADU & James McKAY (1797-1887), an HBC voyageur from Scotland. ** MORE ABOUT JAMES McKAY
In 1840 Angus' father (James) was retired, and the McKAY family moved to Red River where they settled near Poplar Point in the St Francois Xavier district. Five year old Angus and his brothers were sent to the Red River Academy (later named St Johns School) to begin their schooling. The Academy was managed by headmaster and teacher John MACALLUM (1806-1849).
** MORE ABOUT JOHN MACALLUM and the RED RIVER ACADEMY in DCBO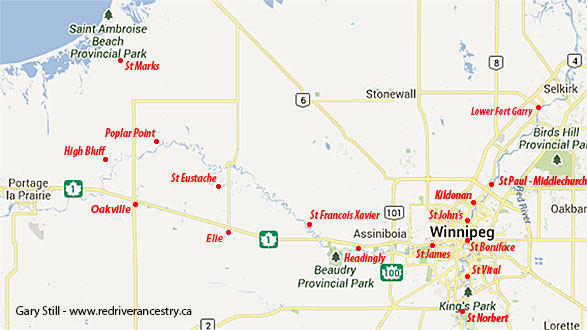 Canadian Confederation
A Red River Rebellion
Manitoba becomes a Province
1867-1870
On July 1, 1867 the British colonies in North America were united under the British North American Act to become the Dominion of Canada.  Sir John A MACDONALD (1815-1891) was appointed as Canada's first Prime Minister. William McDOUGALL (1822-1905) became the Minister of Public Works, and he began negotiations to acquire Rupert's Land from the HBC; surveyors were sent to Red River to prepare the way for an expected influx of settlers.
In 1868 Angus' brother, James McKAY JR, was appointed a member of the Council of Assiniboia and president of the Whitehorse Plains District Court.
On Oct 11, 1869, Louis RIEL (1844-1885) placed his foot on the surveyors' chain to tell them their work was finished! This marked the beginning of the historic Red River Métis Rebellion.
On July 15, 1870 the Rebellion ended when RIEL's Provisional Government accepted the terms of the Manitoba Act and Manitoba became the fifth province of Canada.
Marriage to Virginia ROLETTE
Poplar Point – St Francois Xavier
1870
In 1870 Angus married Virginia ROLETTE in Red River, the daughter of Angelique JEROME and Joseph ROLETTE (1820-1871). They were living in Poplar Point.
In 1875 both Virginia and Angus McKAY (of St Francois Xavier) claimed their Half-breed Scrip.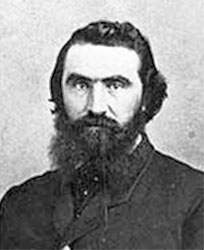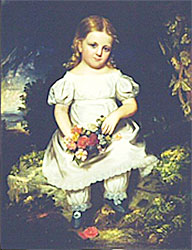 Angus McKay and Virginia Rolette
(From Canvin Family Tree on Ancestry
Treaty Number Five
1875-76
On Sep 17, 1875, Treaty Commissioners Alexander MORRIS (1826-1889) and James McKAY (Angus' older brother) left Fort Garry aboard the Hudson's Bay Company steamer Colville. They proceeded to Berens River where, in short order, they secured that band's acceptance of the treaty terms. From there, they quickly pushed on to Norway House where many people had earlier expressed a desire to move south and establish an agricultural colony. When the treaty was signed there on Sep 20, 1875, the commissioners agreed that any who left the original settlement would receive a reserve at their new location. A number of them subsequently moved to Fisher River. In 1876 further negotiations resulted in Adhesions to Treaty Five that would include Indian bands at Cross Lake, Oxford House and Grand Rapids.
On Dec 2, 1879 Angus' brother, the Honorable James McKAY, died in St James.
Angus becomes an Indian Agent
St Boniface
1880
In 1880, in an amendment to the Indian Act, the Indian branch was elevated to the status of a Department. The Department of Indian Affairs (DIA) remained under the direction of the Minister of the Interior and the Minister also held the title of Superintendent General of Indian Affairs.
Census of 1881 in St Boniface: Angus McKAY, Indian Agent, age 44); wife Virginia, age 31. Children: May Sophia (age 10), Virginia (7), Jane M.A. (4) and James Joseph (age 2).


From Hallowell's Notes: In his 1885 reports Angus McKAY wrote "The Methodist Mission school at Berens River - - was poorly attended because most parents wanted a government school instead. " The students included Willie and Jacob BERENS, aged about 17 and 15 who were reading in the 1st book. The boys wrote and spelled very badly.
** MORE ABOUT WILLIE BERENS
In 1887 Angus' father (the Elder James McKAY) died in Saskatchewan.

Around 1898 daughter Virginia married James Green STEWART, son of Margaret MOWAT and James Green STEWART SR (1825-1881).
Census of 1891 in Fort Alexander: Angus McKAY, Indian Agent, age 54; wife Virginia, age 42. Children: Sophia (age 20), Maria (17), Jane (15), James (13), Alexander Tache (7) Leo (5) and Neta (age 2).

Around 1895 daughter Jane married Charles WHITEWAY, son of Elizabeth HAMELIN and Joseph WHITEWAY (1830-1910).
In 1898 son Alex married Alice HART at Norway House, daughter of Mary SANDERSON and William HART (b-1843).

Angus settles in Berens River
1901
Census of 1901 in Berens River: Angus McKAY, Indian Agent, age 65; wife Virginia, age 51. Children: Alexander (age 16), Leo (13) and Anna (age 12).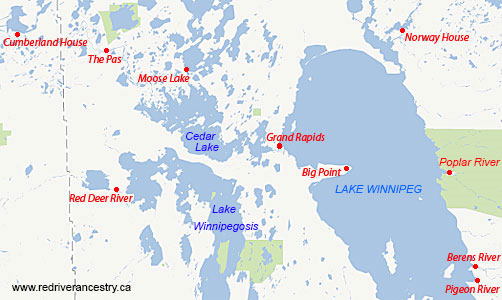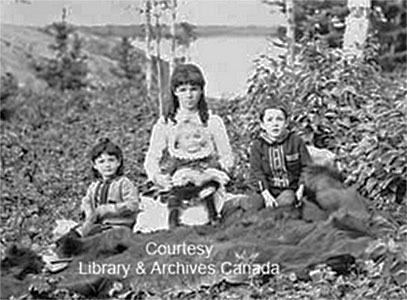 Children of Angus McKay, Indian Agent at Berens River
Around 1904 son James Joseph married Catherine GOOSEHEAD in Berens River.
Census of 1906 in Berens River: Angus McKAY, age 70; wife Virginia, age 57. Children: Alexander Angus (age 22) and Anna (age 16).
Alexander McKAY dies at Berens River
1910
On Sep 1, 1910 Angus McKAY died in Berens River. His remains were brought to St Boniface for internment. His obituary indicates the he was survived by his widow and six children: Mrs ROWAN of Kah-pelll, Montana, Mrs Charles WHITEWAY of St Boniface, Mrs William COOMBER and Mrs STEWART, both of Berens River. Two sons, James and Tache of Berens River.
In her father's 1910 obituary, daughter Mrs. ROWAN is mentioned living in Kalispell, Montana. Presumably this is daughter Sophia May who in 1911 apparently re-married to an S.M. GIBBS (widowed) in Kalispell, Montana, son of Susan FITZGERLAND John P GIBBS. ** If anyone has more details about these marriages, please let us know on the Forum.
Census of 1911 in Berens River: Widow Virginia MacKAY (age 61); son Alexander Tache (age 26) and his wife Alice Margaret (age 24).
In 1916 Virginia (nee ROLETTE) McKAY died in Berens River.
Comments and queries at this link: FORUM DISCUSSING the ANGUS McKAY FAMILY
========================== Family Details ==========================
Children:
1. 1871 MAY SOPHIA McKAY (m. Unknown ROWAN; m2. S.M. GIBBS)
2. 1874 VIRGINIE McKAY (m. James Green STEWART)
3. 1877 JANE MARGARETADELAIDE McKAY (m. Charles WHITEWAY)
4. 1879 JAMES JOSEPH McKAY (m. Catherine GOOSEHEAD)
5. Jul 16, 1881 JOHN GEORGE ALEXANDER McKAY (Died in infancy, 4 mos)
6. Jul 19, 1883 ALEXANDER ANGUS TACHE McKAY (m. Alice Margaret HART)
7. Sep 2, 1885 LEO TASCHAREAU JOACHIM McKAY
8. Jan 28, 1888 ANNA NATA McKAY