WILLIAM PARK (1858-1914)
MARGARET HARCUS (1864-1941)
(Last Updated: December 24, 2012)
William PARK was born Dec 8, 1858 in St Andrews Parish (Parkdale), Red River, son of Margaret INKSTER & James PARK (1831-1900). In 1870 William (age 14) was recorded with his parents, living along Parks Creek in Parkdale.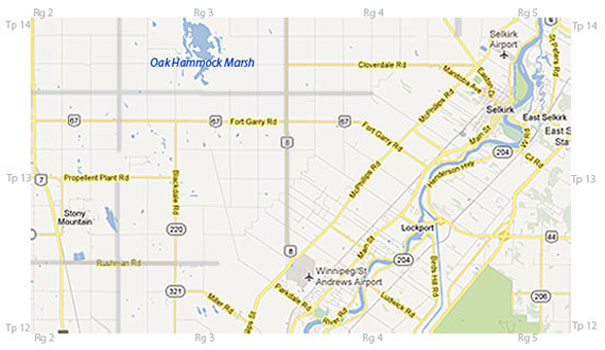 William marries Margaret HARCUS
1879
Around 1880 William married Margaret HARCUS, daughter of Ann LILLIE & George HARCUS (1834-1880). The newly-weds moved in with William's parents, and in the 1881 census they were recorded there; William (age 22) and Margaret (age 17). On Aug 23 that year their first child, George William, was born.
By 1883 the CPR railway branch running on the west side of the river from Winnipeg to the Town of Selkirk was opened for service.
By the time the 1891 Census was taken, Margaret (age 27) and William (age 32) had five children: William (age 9), James (7), Lottie (5), John Edward (3) and Theodora (2 months). Their last child was Frederick Arthur born on Jan 16 that year
.
In 1900 both of William's parents died (Margaret & James PARK).
In 1904 eldest son William George married Margaret Jane McDONALD, probably the daughter of Elizabeth ANDERSON & John McDONALD (1827-1913)
In 1909 son John Edward married Isabella BILLINGTON, daughter of Mary Ann (nee YOUNG) TAYLOR & William BILLINGTON (1850-1918).
In the Census of 1911 William PARK was enumerated in 23-13-3-Epm. As shown on the map above, that location is south of the Oak Hammock Marsh and the Fort Garry Road. William was recorded as age 52; Margaret as 47. With them was daughter Ada (age 20) and son Arthur (age 17). Daughter Ada gave birth to a baby girl that year (named Agnes PARK; father unknown).
On Feb 11, 1914, William PARK died at the age of 55.
In the 1916 Census Widow Margaret PARK was enumerated in Township 26-3-Wpm. This location is west of Hodgson (MB); west of the New Peguis Indian Reserve. With her is her daughter Ada (age 25) and granddaughter Agnes (age 5; Ada's child).
On Oct 19, 1941 Margaret PARK died in St James (MB).
Please post comments & queries at this link: FORUM DISCUSSING the WILLIAM PARK FAMILY
========================= Family Details =========================
Children:
1. Aug 23, 1881 GEORGE WILLIAM PARK (m. Margaret Jane McDONALD)
2. Sep 14, 1883 JAMES INKSTER PARK
3. Nov 26, 1885 DAISY (LOTTIE JANE) PARK
4. Mar 9, 1888 JOHN EDWARD PARK (m. Isabella BILLINGTON)
** MORE ABOUT JOHN EDWARD PARK
5. Jan 16, 1891 ADA THEODORA CHRISTINA PARK
6. Jun 18, 1893 FREDERICK ARTHUR PARK