ERNEST WILBERT STILL (1928-2004)
SHIRLEY YVONNE SHAND (1933-Living)
(Last Updated: August 28, 2012)
Ernest Wilbert "Ernie" STILL was born Nov 2, 1928 (at home) in the 'old stone house' (on Uncle Chris ELLERINGTON's farm), near Miniota, MB, son of Bessie CONROD & Thomas James STILL (1894-1980).  This was just before the Great Depression, the 'Dirty Thirties'. ** MORE ABOUT JIM STILL
In 1936, when Ernie was eight years old,  the family moved in with their CONROD grandparents in Old England (near Selkirk) until his father was able to clear enough brush to build a house on Sunnyside Road near the Manitoba Rolling Mills (MRM). Until about 1942 Ernie attended Mapleton School (to Grade 8). ** MORE ABOUT MAPLETON SCHOOL

Ernie (about 12 years old) in 1940 (clipped from family photo)
In his early teens while still going to school, Ernie got his first job as a Teamster 'driving horses' for 'Granny' (Alice) LYONS (1856-1939), the 'Horse Lady' who managed a horse contract with the MRM. As a youngster I (Gary) remember watching the horses and riders passing by on their way to and from the Rolling Mills. The horse contract was later taken over by Walter ROGERS and Tom JOHNSON. Ernie 'drove horses' for them too. To see what these gigantic powerful work horses looked like, click on this link: ** ALICE & WILLIAM LYONS
To complete his high-school, Ernie attended the Selkirk Collegiate. After that he worked at various jobs, mostly with harvesting and haying work crews.
1945-1947: For two years Ernie worked on the 'Hotbed' at the Manitoba Rolling Mills.
Two Years a Miner
1947-49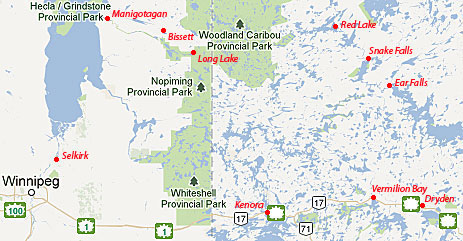 Around 1947 when he was just about 17-18 years old, Ernie became a Miner. He worked the mines at a number of different places including Long Lake, Manitoba, INCO at Sudbury (ON) and finally at the Starratt-Olsen Gold Mine (about 13 km SW of Red Lake, Ontario). Brothers Gordon, Everet and Billy also worked the mines at Long Lake and Sudbury. Uncle Wilson CONROD also worked at Long Lake at one time.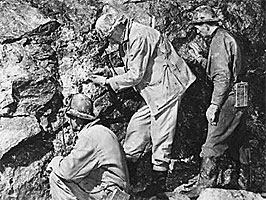 Starratt-Olsen Mine - Miners working underground
Mine Disaster – Ernie Crippled for Life
1949
On Mar 23, 1949 a mine disaster (cave-in) occurred at the Starratt-Olsen Mine. I'm awaiting more information about the circumstances around this disaster.
Ernie was not expected to live; he was hospitalized and would undergo a series of major surgeries over the next three years. His legs were permanently paralyzed down to the toes. For a long time he was bound to a wheel-chair, then crutches and then for the rest of his life Ernie would have to have braces on his legs and wear a urinary catheter (a plastic bag strapped to the leg).
In 1950, after completing an Accounting course at the Angus School of Commerce, Ernie got a job in 'Accounts Payable' at Monarch Lumber in Winnipeg.
Marriage to Yvonne SHAND
Their First Home in Selkirk
1952-1956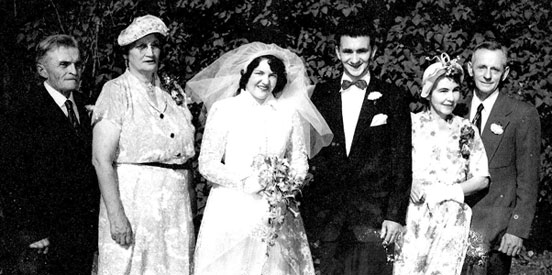 L-R: Roddy & Florence Spence; Yvonne & Ernie Still; Bessie & Jim Still
On Aug 9, 1952, Ernie married Yvonne SHAND at the St Clements Church in Mapleton. Yvonne was an illegitimate child of Winnie SHAND and Howard OIG (1916-1942). From about the age of three or four, Yvonne was raised by foster parents Florence GRAY & RODERICK "RODDY" SPENCE (1886-1960). ** MORE ABOUT RODDY SPENCE
Ernie & Yvonne made their first home at 527 Vaughan Avenue in Selkirk (MB) and In the spring of 1953 their first child, Paul was born. I (Gary) like to tease Paul (my nephew) about the fact that I used to change his shitty diapers. It's true, I was baby-sitting him at the time. It was also the time I watched television for the first time. I was only about 12-13 years old myself then.
On Nov 19, 1954 son Murray was born.
Manitoba Hydro
A Home on Mercury Bay in St James
1956-1975
In 1956 Ernie got a job with Manitoba Hydro in Winnipeg. He started as an Invoice Clerk in 1957 he was promoted to the position of a 'Buyer'.
In 1959 they bought a house at 206 Conway St), Mercury Bay in St James (Wpg).
On April 6, 1961 daughter Lorena "Lori" was born.
From 1962 to 1975 Ernie was promoted by Manitoba Hydro to a Purchasing Analyst, Group Leader and then a Material Control Supervisor.
Acreage on Calder Road
In 1975 Ernie bought acreage on Calder Road to the west of Old England (Mapleton). There he became a part time farmer and rancher. The children delighted in their three horses, particularly daughter Lori who became a skilled equestrian, competing in numerous competitions. Her favorite horse was named Joker.
On Sep 20, 1975 in Selkirk, son Paul married Jane NIEUWKERK; daughter of Anna & Marinus NIEUWKERK (died 1984).
Yvonne moves to Alberta
1978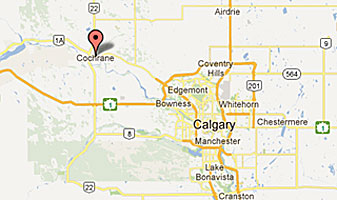 Stoney Medicine Lodge located near Cochrane
1978-86 Yvonne Moved to Alberta as the Director of the Stoney Medicine Lodge Treatment Centre (Alcohol & Drug Abuse).
On July 25, 1981, son Murray married Brenda COVE, daughter of Pat WUZINSKI & David John Wesley COVE (1936-)
Retirement
1986
In 1986 Ernie retired, also went to Calgary. They lived at Morley Treatment center until bought property 232 - 30th Av NE, Calgary.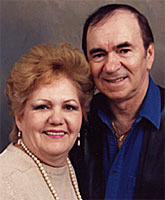 Yvonne & Ernie in 1989
Petersfield
1990
1990 Purchased summer cottage at Petersfield, Manitoba.
On Apr 27, 1991, at Banff, Alberta, daughter Lori married Frank KEARNEY, son of Hilda MARTEL & Frank KEARNEY SR of Calgary. 
On Feb 20, 2004, Ernie died at the Boyack Centre in Calgary.
Shingwauk Residential Schools Centre
Sault St Marie
2005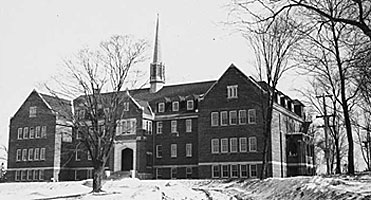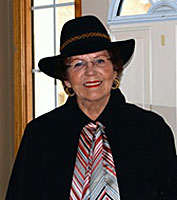 The Shingwauk Indian Residential School - Yvonne
It was around 2004-05 that Yvonne was hired by the newly formed National Residential School Survivors Society (NRSS)located in Sault Ste Marie, Ontario. As their Interim Executive Director, her task was to set up and organize an office at the Shingwauk Residential Schools Centre (SRSC) at Algoma University.
Under Construction, More to come
I'm waiting for more information (and pictures) before I can properly finish this page. In the meantime, comments and queries are welcomed at this link: FORUM DISCUSSING ERNIE'S FAMILY
============================= Family Details =============================
Children:
1. May 5, 1953 ERNEST PAUL STILL (m1. Jane NIEUWKERK, m2. Joan (nee VERESTIUK) MAZUR)
2. Nov 19, 1954 REVEREND MURRAY LESLIE STILL (m. Brenda COVE)
3. Apr 6, 1961 DONNA LORENA "LORI" STILL (m. Francis Joseph "Frank" KEARNEY)