JOHN EDWARD GEORGE BRUCE (1871-1968)
MARGARET KENNEDY (1873-1904)
ANNA PRETTE (1876-)
(Last Updated: August 04, 2017)
John Edward George BRUCE was born June 11, 1871 at Fairford, Manitoba, son of Elizabeth Ann GARRIOCH and Reverend Patrick BRUCE (1848-1932). ** MORE ABOUT REVEREND PATRICK BRUCE
Census 1881: John Edward (age 10) with his parents in Lake Winnipeg, NE Extension (Fort Alexander).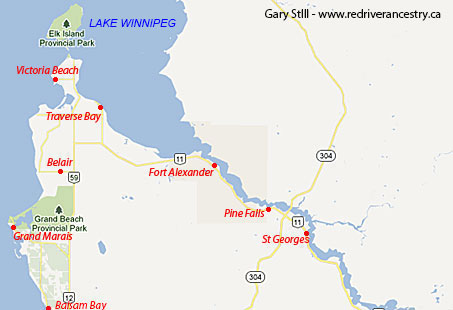 Marriage to Margaret KENNEDY
1890
In 1890 John married Margaret KENNEDY, daughter of Margaret DENNET and Alexander KENNEDY (1852-1935).
** MORE ABOUT ALEXANDER KENNEDY
Census of 1891: Edward (age 20), Public School Teacher, and wife Margaret (age 16) with his parents in the Fort Alexander area.
An undated Land Grant is recorded for John Edward BRUCE on 30-15-6-Epm (2 miles SW of Poplar Park).

Census of 1901 in the Poplar Park area:  John BRUCE, age 30; wife Margaret, age 28. Their children: Mildred (age 10) and David (age 5).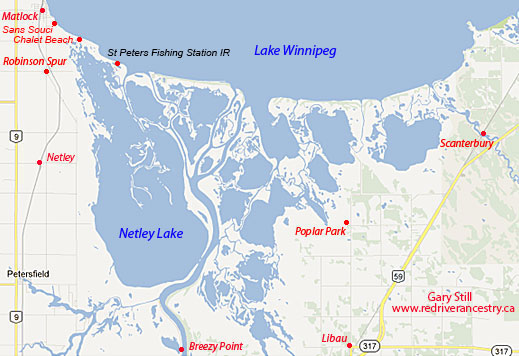 Margaret Died
1904
On May 31, 1904 Margaret (nee KENNEDY) BRUCE died in the RM of St Clements, age 30.
Census of 1906 in Loon Straits:  John BRUCE (age 35 and widowed. Children: Mildred (age 15) and David (age 10).

In 1908 eldest daughter Mildred married John WOOD, son of Mary Rachel (nee ASHFORD) MEAD and JOHN WOOD SR (born 1839 in Ontario). ** MORE ABOUT JOHN WOOD SR
Census of 1911 in Selkirk (Taylor Ave):  John E BRUCE, age 40, widowed; son Charles David (age 15). "Housekeeper" Victoria YOUNG, age 45. This is Victoria (nee KIPLING) YOUNG, who was married to Sinclair YOUNG, and "partner" of Thomas William GARDINER b1855 (who died in 1911).
World War I
1914-1918
On Aug 4, 1914 Great Britain (Canada on Aug 5) declared war on Germany and Austria-Hungary to uphold treaties with France and Belgium which were under German attack. This marked the beginning of World War I.
Marriage to Anna PRETTE
1915
On July 19, 1915 John re-married to Anna PRETTE in Winnipeg, daughter of Richard James PRETTE (born 1836 in Quebec).
In 1916 son David Charles enlisted in the Canadian Expeditionary Force at Winnipeg. Two weeks prior to his enlistment, David had married Mary Jane SABISTON in Selkirk, the daughter of Mary McDONALD and James William SABISTON (1872-1958). ** MORE ABOUT JAMES WILLIAM SABISTON
Census of 1916 in Selkirk (Taylor Ave): John E.G. BRUCE, Carpenter, age 44; wife Anna, age 40; father-in-law: Richard J PRETTY, age 80.
November 11, 1918, Armistice Day (Remembrance Day) marked the end of the First World War.
Census of 1921 in the Poplar River Reserve: John BRUCE, age 50; wife Catherine (?), age 45.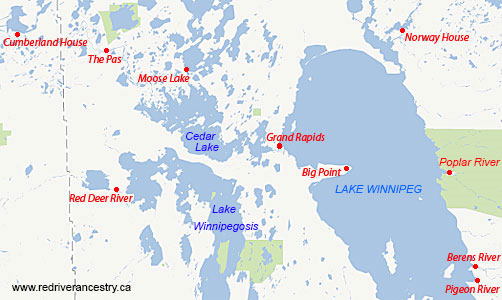 In 1968 John Edward George BRUCE died in Selkirk.
Comments and queries at this link: FORUM DISCUSSING THE FAMILY OF JOHN EDWARD GEORGE BRUCE
======================= Family Details =======================
Children:
1. Oct 13, 1890 MILDRED GERTRUDE BRUCE (m. John WOOD)
2. Feb 17, 1896 DAVID CHARLES BRUCE (m. Mary Jane SABISTON)