CAPTAIN EDWARD ADRIAN NEISON (1887-1982)
MARY SINCLAIR (1889-1914)
(Last Updated: November 18, 2015)
Edward Adrian NEISON was born Feb 15, 1887 (or 1889?) in Manigotagan, son of Margaret YOUNG and Adrian Augustus NEISON (born 1849 in Scotland). ** MORE ABOUT ADRIAN AUGUSTUS NEISON
** Inspiration to develop this lineage further was provided by Grandson Alexander NEISON by way of a donation. I look forward cooperating with Alex (by way of the Forum) as we endeavor to develop the NEISON Story further.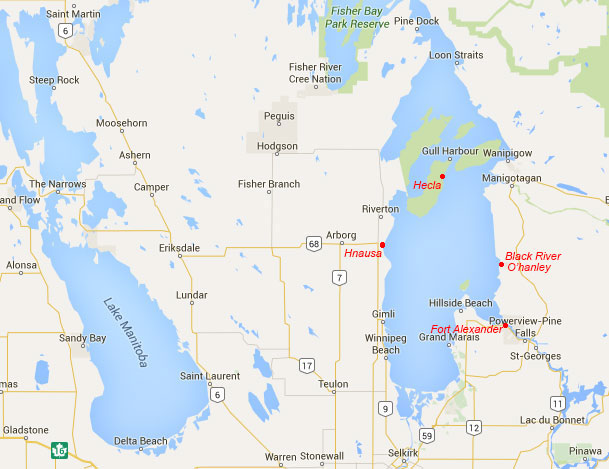 Census of 1901 in St Boniface: Adrien NEISON, age 11 (born 1886 in MB). He's one of many students in the residence of Priest Jean B DORAIS. ** I'm guessing this is probably a Catholic Residential School of some sort (not clearly indicated). Interestingly, one of his fellow students is an Albert SINCLAIR (age 15). Alex would later marry a Mary SINCLAIR whose origins are still uncertain (to me).
Edward and Mary SINCLAIR
1907
It was probably about 1907 that Edward was united with Mary SINCLAIR who was born Jan 20, 1889 in the St Peters Indian Reserve. Daughter Jennie was born in June of 1908. One source was found that indicates that Mary was a daughter of Jane ANDERSON and William SINCLAIR (b-1857).  ** This is so far unproven and is under further review. If anyone has more information about Mary's origins, please let us know on the Forum at the link provided below.
On Apr 19, 1909 Edward was church-wed to Mary SINCLAIR in Selkirk, MB.
On May 7, 1910 son Alexander Edward was born in the Black River Indian Reserve.
Census of 1911 in Selkirk, Manitoba (McLean Ave): Edward NELSON, Labourer, age 24; wife Mary, age 19. Children: Jennie (age 2) and Alexander E (age 1). ** Note: In this record his surname is spelled with an 'L" and in his obituary he is referred to as Captain NELSON with an L as well. If anyone can explain this discrepancy please let us known.
On July 26, 1914 Mary (nee SINCLAIR) NEISON died in St Peters Indian Reserve. She was only 23 years old. ** This means she left three young children without a mother, Jennie (age 6), Alexander Edward (age 4) and Ian (age unknown). We definitely need more information about these youngsters!
In 1932 son Alex married Mildred WOOD in Selkirk, the daughter of Mildred Gertrude BRUCE and John WOOD (1884-1968). ** MORE ABOUT JOHN WOOD
In 1946 the ill-fated freighting vessel called the Suzanne E was built by (for) Noah EPSTEIN 1898-1958). It was named after his daughter Suzanne EPSTEIN. Noah EPSTEIN was the owner of Selkirk Fisheries (incorporated in 1935). He also owned a clothing store in Selkirk. ** Grandson Alex NEISON reminds us that EPSTEIN himself did not actually build the Suzanne E, but that his grandfather, Captain Edward NEISON(of this narrative), built it in Winnipeg and was the first Captain of the vessel. Young Alex wheeled for his grandfather during his school summer holidays.
** MORE ABOUT THE LEGEND OF THE SUZANNE E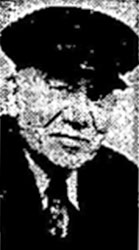 This image appeared at the top of a 1963 article in the Winnipeg Free Press written by Ed Neison (about his father).
On Oct 17, 1982 Edward Adrian NEISON (Captain NELSON) died at Meadowwood Manor at the age of 93. ** This is probably the Meadowwood Manor at 577 St Anne's Road in Winnipeg, a Personal Care Home and 90-suite Elderly Persons Housing complex
.
His obituary indicates that he was survived by two sons, Alex and Ian; one daughter, Adrian(Jennie?), and one brother, Ross NEISON of Winnipeg.
Alex: We obviously need your  help with this family.
Comments and queries at this link: FORUM DISCUSSING THE FAMLY OF CAPTAIN EDWARD ADRIAN NEISON
========================== Family Details ==========================
Children:
1. Jun, 1908 JENNIE NEISON
2. May 7, 1910 ALEXANDER EDWARD NEISON (m1. Mildred WOOD; m2. Kay)
** MORE ABOUT ALEXANDER EDWARD NEISON
3. IAN NEISON