JOHN (JACK) PRETTE aka PRETTIE (1873-1957)
MARY ANN HODGSON (1882-1915)
MARY ELIZABETH CLARKE (1887-1983)
(Last Updated: March 09, 2013)
John (Jack) PRETTE was born Apr 17, 1873 in Ontario, son of Cynthia HOWIE, the second wife of Benjamin PRETTE aka PRITTIE (1828-1911) from Ireland. ** MORE ABOUT BENJAMIN PRETTE
In 1891 John "Jack" (age 18) was recorded with his parents in Whitemouth.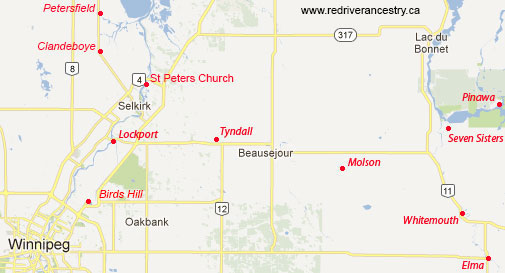 Marriage to Mary Ann HODGSON
1899
On Nov 22, 1899 Jack married Mary Ann HODGSON, daughter of Esther FRANKS & Henry HODGSON(1838-1913) who had a farm about three miles south of Gonor (MB), just northeast of today's Birds Hill Provincial Park. Their first child was John William born on Aug 22, 1900.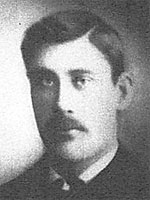 Jack Prettie – Mary Anne Hodgson
Jack obtained a Land Grant for a farm located near the railroad siding at Shelley, Manitoba (SE-12-12-10-Epm), about six miles west of his father's homestead.

INTERACTIVE GOOGLE MAP LOCATING SHELLEY, MANITOBA BELOW
In the 1906 census Jack and his family were recorded on Lamoine Street (St Agathe, MB). The children then were John William (age 6), Harold (2) and Mary Esther (age 7 months).
World War I
1914-1919
On Aug 4, 1914 Great Britain (Canada on Aug 5) declared war on Germany and Austria-Hungary to uphold treaties with France and Belgium which were under German attack. This marked the beginning of World War I.
On June 8, 1915 Mary Ann PRETTE (Jack's wife) died. She was only about 33 years old.
November 11, 1919, Armistice Day (Remembrance Day) marked the end of the First World War.
A Double Wedding
1920
On Dec 8, 1920 there was a double wedding at Birds Hill. Son William married Florence COX, daughter of Mary Elizabeth CLARKE & Richard COX (1880-1918). Daughter Esther married Colin CLARKE, son of Catherine SAUNDERS & John Thomas CLARKE (1848-1918).
In 1926 son James married Stella SWAIN, daughter of Sarah OMAND & William Robert SWAIN (1852-1925).
Marriage to Widow Mary Elizabeth (nee CLARKE) COX
1930
On Aug 23, 1930 Jack PRETTE married Widow Mary Elizabeth (nee CLARKE) COX at Pine Ridge (MB), daughter of Catherine SAUNDERS and John Thomas CLARKE (1848-1918).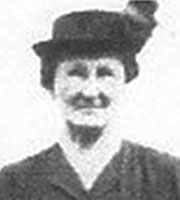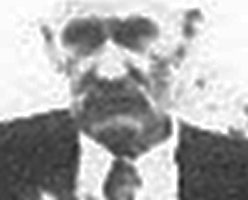 Mary Elizabeth (nee Clarke) and Jack Prette
In 1937 son Richard Alex married Dorothy CHASTELLAINE,daughter of Lydia COCHRANE & John David CHASTELLAINE (1883-1951).  ** MORE ABOUT JOHN DAVID CHASTELLAINE
World War II
1939-1945
On Sept 4, 1939 Canada and Britain declared war on Germany, and almost immediately new recruits began pouring into Winnipeg to sign up.
Daughter Delphine (Della) married William Benjamin LINKLATER, son of Charlotte SWAIN and William James LINKLATER (1875-1930). On Aug 19, 1942 William LINKLATER died in the Battle of Dieppe in France.
On May 7, 1945 Germany surrendered and the war in Europe ended; the next day, May 8, was declared VE Day.
On Oct 3, 1957 John PRETTE died.
Please post comments & queries at this link: FORUM DISCUSSING the JOHN (JACK) PRETTE FAMILY
========================== Family Details ==========================
Children by Mary Ann HODGSON:
1. Aug 22, 1900 JOHN WILLIAM "BILL" PRETTIE (m. Florence COX)
** MORE ABOUT JOHN WILLIAM PRETTIE
2. Mar 2, 1902 NORMAN PRETTE
3. Feb 2, 1903 HAROLD BENJAMIN PRETTE
4. Dec 1, 1905 MARY ESTHER PRETTE (m. Colin CLARKE)
5. Aug 21, 1906 JAMES NORMAN EDWARD PRETTIE (m. Stella SWAIN)
6. Sep 18, 1910 RICHARD ALEXANDER PRETTE (m. Dorothy CHASTELLAINE)
7. 1912 DELPHINE ANNE PRETTIE (m. William Benjamin LINKLATER)
8. Aug 2, 1913 STANLEY ELMER PRETTE
9. May 25, 1915 ELLEN PRETTE (m. BERG)