PETER FLETT (1812-1905)
EUPHEMIA HALCROW (1817-1907)
(Last Updated: August 21, 2017)
Peter FLETT was born on Nov 12, 1812, probably somewhere in the Saskatchewan (River) District, the youngest child of a Cree woman named Islabella "Betsy" SASKATCHEWAN and William FLETT (1762-1823), a Hudson's Bay Company (HBC) post master from the Orkneys of Scotland. ** MORE ABOUT WILLIAM FLETT
In 1821 the Union of the Hudson's Bay Company and the Northwest Company occurred, ending many years of bitter rivalry to dominate the fur trade in the great northwest.George SIMPSON (1786-1860) became the Governor of Rupert's Land.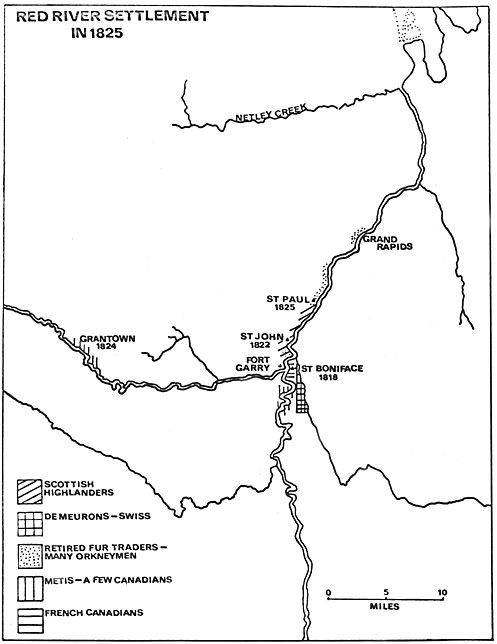 Marriage to Euphemia HALCROW
1834
On Dec 27, 1834 Peter married Euphemia HALCROW at St Johns, daughter of Mary SUTHERLAND and Thomas HALCROW (1781-1854), a retired HBC Blacksmith who became Red River Colonist.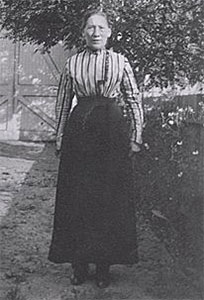 Euphemia Halcrow
In 1846 Peter's mother (Isabella) died.
In 1853 eldest daughter Elizabeth married James WISHART at the Upper Church (St John), son of Half-breed Barbara SPENCE and Thomas WISHART (1797-1840) from Scotland. ** MORE ABOUT THOMAS WISHART
The marriage was performed by Reverend David JONES (1796-1844).
** MORE ABOUT REVEREND DAVIS JONES in DCBO
In 1858 daughter Barbara conceived a child (Mary Ann) with James CLOUSTON, son of Nancy SUTHERLAND and John Robert CLOUSTON (1793-1850) from the Orkneys of Scotland.
Around 1861 daughter Annie began a connubial relationship with John BALSILLIE (1839-1907) from Scotland, at that time an Apprentice Clerk with the HBC.
In 1864 daughter Barbara conceived another child (Martha) with Charles TAIT, son of Mary AULD & William TAIT (1795-1872), an HBC voyageur from the Orkneys.
Canadian Confederation
A Red River Metis Rebellion
Manitoba becomes a Province
1867-1870
On July 1, 1867 the British colonies in North America were united under the British North American Act to become the Dominion of Canada. Sir John A MACDONALD (1815-1891) was appointed as Canada's first Prime Minister. William McDOUGALL (1822-1905) became the Minister of Public Works, and he began negotiations to acquire Rupert's Land from the HBC, sending out surveyors to prepare the way for an expected influx of settlers.
In 1867 John BALSILLIE and Annie FLETT parted ways. In November that year, John BALSILLIE married Adelaide ROWAND, daughter of Margaret HARRIOTT and John ROWAND (1812-1865).** MORE ABOUT JOHN ROWAND
** Note: There are problems regarding Annie FLETT's children with John BALSILLIE at this point! There are numerous confusing and conflicting versions in this regard on Ancestry.ca. If someone has good evidence that will help resolve these issues, I plan to eventually do a Family Page for John BALSILLIE.
About 1868 daughter Barbara married Joseph McLENNAN, son of Mary HUMPHREYVILLE and Joseph Archibald McLENNAN (1814-1865). ** MORE ABOUT JOSEPH ARCHIBALD McLENNAN
The Red River Rebellion began in 1869 and ended in 1870 when Manitoba became a Province.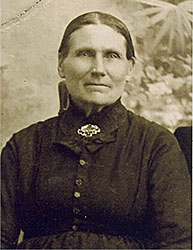 Euphemia Halcrow - Flett
In 1870 the family was on Lot 37 in St Paul Parish: Children: Ann (age 26), Margaret (23), Elizabeth (20), Flora (15), John (12), George (8), Flora (7); James 3. The last four are very likely grandchildren (children of daughter Annie & John BALSILLIE), or are they?
Around 1871 it is said that daughter Margaret married Henry VANDERMAN/ VANNERMAN, a Mechanic of unknown origins.
Around 1872 daughter Annie married Joseph AKROYD (1851-1885)

Around 1873 daughter Elizabeth married William Allen SHEPARD who was born 1852 in Hamilton, Ontario, an Agent of some kind.
In 1874 daughter Isabella married Roderick Kenneth SUTHERLAND, son of Elizabeth LOGAN and William SUTHERLAND (1806-1879). ** MORE ABOUT WILLIAM SUTHERLAND
In 1875 Euphemia (of St Paul) claimed Scrip for her deceased daughter Barbara McLENNAN (died 1873), and for Barbara's daughter Margaret Jane (died 1874).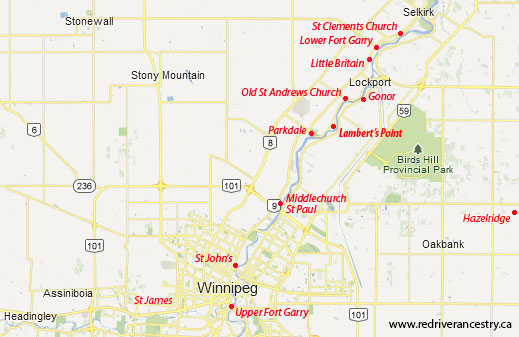 Around 1878 son John Alfred married Christina ANDERSON, daughter of Elizabeth ISBISTER & James ANDERSON (1827-1867), an HBC clerk from Scotland. ** MORE ABOUT JAMES ANDERSON
Recorded in the 1881 Census in St Paul Parish we have: Peter FLETT (age 69), his wife Euphemia (age 64) and son George James (age19). With them is grandson James BALSILLIE (age 14). This is daughter Annie's child. Next-door is Joseph AKROYD, farmer, age 30 (born c1851 in England) and his wife Anna, age 35 (born c1846 in MB) and their daughter Mary Margaret, age 1.
In 1883 daughter Margaret (nee FLETT) VANNERMAN remarried to George BELL
Peter FLETT died after 1891 and before 1901 (re Census records), so around 1895.
In the Censuses 1901 and 1906, Widow Euphemia FLETT (age 86 and 92 respectively) was recorded in Selkirk with her son-in-law, Roderick SUTHERLAND.
On Apr 6, 1907, Euphemia (nee HALCROW) FLETT died in Selkirk, age 90.
Please post comments and queries at this link: FORUM DISCUSSING the PETER FLETT FAMILY
========================== Family Details ==========================
Children: 
1. 1835 ELIZABETH AMY "ELIZA" FLETT (m. James WISHART)
2. Apr 13, 1839 BARBARA FLETT (m1. James CLOUSTON, m2. Joseph McLENNAN)
4. 1841 ELEANOR FLETT
5. Jan 26, 1844 ANNIE (ANNA) FLETT (m1. John BALSILLIE, m2. Joseph AKROYD)
6. Apr 18, 1845 EUPHEMIA CATHERINE FLETT (m. Henry VANNERMAN)
7. Mar 30, 1847 MARGARET FLETT (m. Henry VANNERMAN; George BELL)
8. Jan 24, 1850 ELIZABETH SOPHIA FLETT (m1. William Allen SHEPARD; m2. DARBY)
9. 1852 EUPHEMIA CATHERINE FLETT
10. Mar 21, 1854 SARAH JANE FLETT
11. Apr 6, 1856 ISABELLA FLORA FLETT (m. Roderick Kenneth SUTHERLAND)
12. Dec 13, 1857 WILLIAM THOMAS FLETT
13. Jan 31, 1859 JOHN ALFRED FLETT (m. Christina (Ann) Ross ANDERSON)
** MORE ABOUT JOHN ALFRED FLETT
14. Jun 7, 1863 GEORGE JAMES FLETT